The following article contains instructions for sites built on HubSpot's Classic Content Management System (CMS).
Navigate to the page where the form module will be added, and locate the Add Module orange button in the section where the form should appear. After clicking on Add Module, under the Content tab, select the Form module.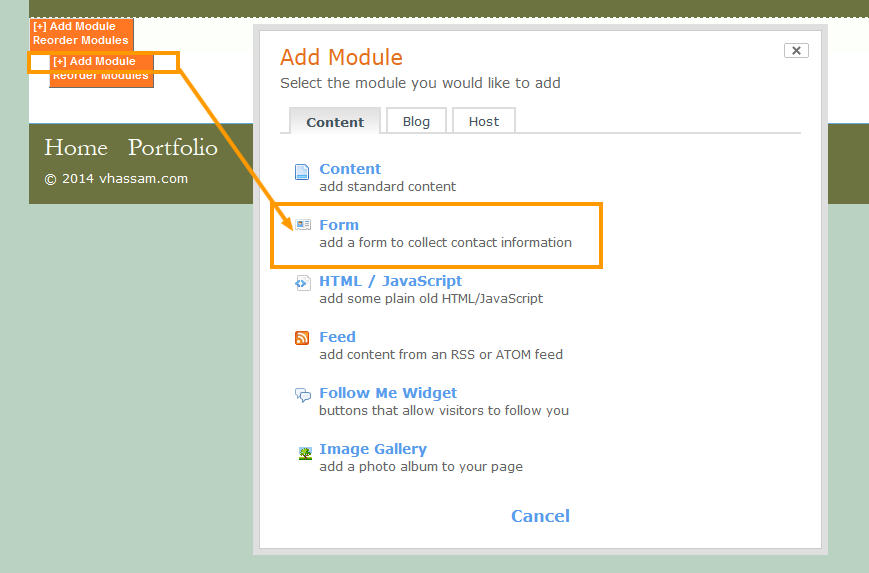 Give the form module a name (or remove default text); select the form from the pick list options to add to the page. When ready, click the Add Form to Page button to finish.
In the case you wish to add a Subscribe form to one of your CMS pages (or CMS Blog), follow the same procedure. However, after clicking on the Add Module orange button, go to the Blog tab instead, and select Subscription form.