Depending on your user role, you may not have permission to add new users. Please contact an Administrator on your HubSpot account for assistance.
To add a new user:
In the top right corner of HubSpot, click on your Account Menu > Settings.
Select Users on the following page, then click Add user.

Click on the corresponding tools to edit the advanced permissions.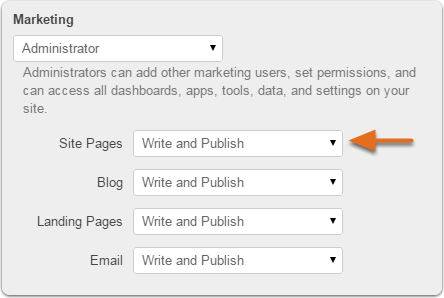 Check Send Welcome Email, so that the new user can set his/her password. Lastly, click on Finish.
Note: Customers on the Basic product level do not have user roles, all users are Administrators and have access to add/remove users.