If you already have a HubSpot account, but would like to trial a different subscription or add-on, you can do so within your existing account.
In your HubSpot account, navigate to the Account menu in the upper-right corner and select Products & add-ons.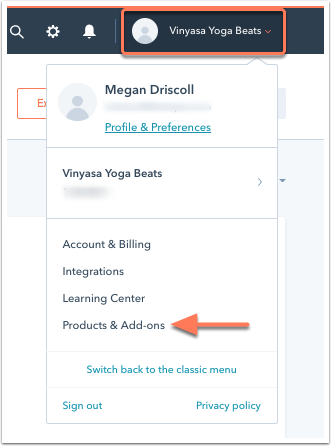 Use the tabs to browse through the available HubSpot products and services. Select the product you'd like to trial.
Please note: If a trial was previously setup in a CRM account and the trial is now expired, it won't be possible to reactivate the trial in the same CRM account. If you signed up for a CRM free account and a Marketing hub account separately, it is not possible to connect the two different accounts.