Customizing your blog's RSS email notifications with HubSpot's COS platform has never been easier. To configure a customized version of the RSS emails:


Navigate to Content > Content Settings > Blog > Subscriptions.
Click on the Edit link for one of the subscription preferences you plan to use with your blog to open the current email, as shown below.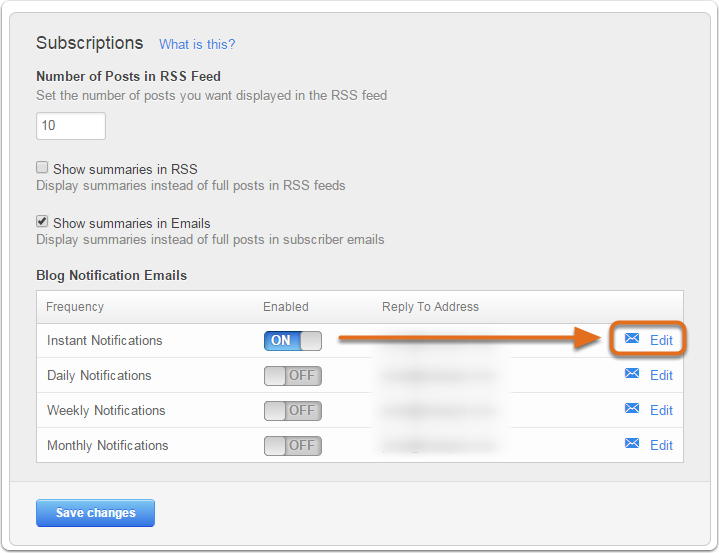 From the email editor click on the Settings tab at the top > navigate to the Advanced Settings section > select Edit Template to open the template editing interface. (At first, you may be prompted to clone a new template from the default > select a folder > give the new template a name > click Copy.)
Make any changes you require to the content and layout. When you're finished adding modules to the template, click the Publish Changes on the Template Builder > close the Template Builder > the email's template will be automatically switched for the newly created one.
When ready, click on Publish in the email editor.