If you would like to add a topic-specific stream of recent blog posts to one of your HubSpot COS pages, you will need to access the page's Template to add a RSS Listing module.
Navigate to Content > Design Manager, and select the Template in question.
In the column where your feed should appear on live pages, click the Add Row button. Doing so will add a Rich Text module by default.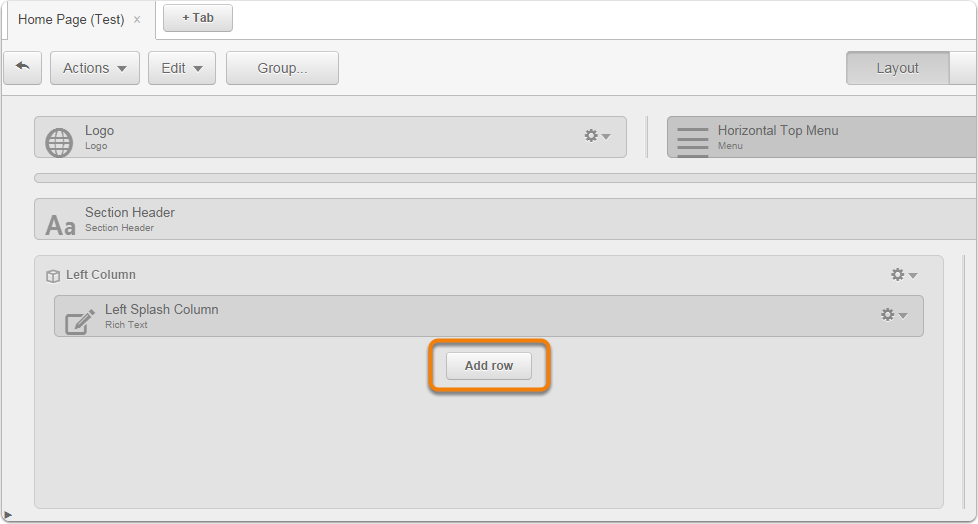 Click on the Gear Icon within the newly added module, and select Swap Module.

On the Choose a Module window, select the RSS Listing module and click the blue Select button. This will effectively swap what was a Rich Text module for a RSS Listing module.
In the newly added RSS Listing module, click on the Gear Icon and select Edit Options.
Select the options for Use an external RSS feed. Select this option even if it is a HubSpot-hosted blog.
Type or paste the RSS feed URL of your blog topic. To find the RSS feed topic URL for a HubSpot-hosted blog, use the instructions here.
Edit the other options as you see fit
Click Done > Publish Changes on the top right of the template.
When finished, the steps above will add a topic-specific stream of relevant blog posts to any page(s) using the template you edited.