You can display a list of tags, authors, or months on your blog to allow users to filter your blog posts. To do so, you will need to access your blog's template and add a post filter module.
In your HubSpot Marketing Basic, Professional, or Enterprise account, navigate to Content > Design Manager and select the blog template in question.
In the column where your tags should appear on live pages, click Add Row. This will add a rich text module by default.
Click the gear Icon within the newly added module, and select Swap Module.
In the Choose a Module dialog box, select the Post Filter module and click Select. This will effectively swap what was a rich text module for a post filter module.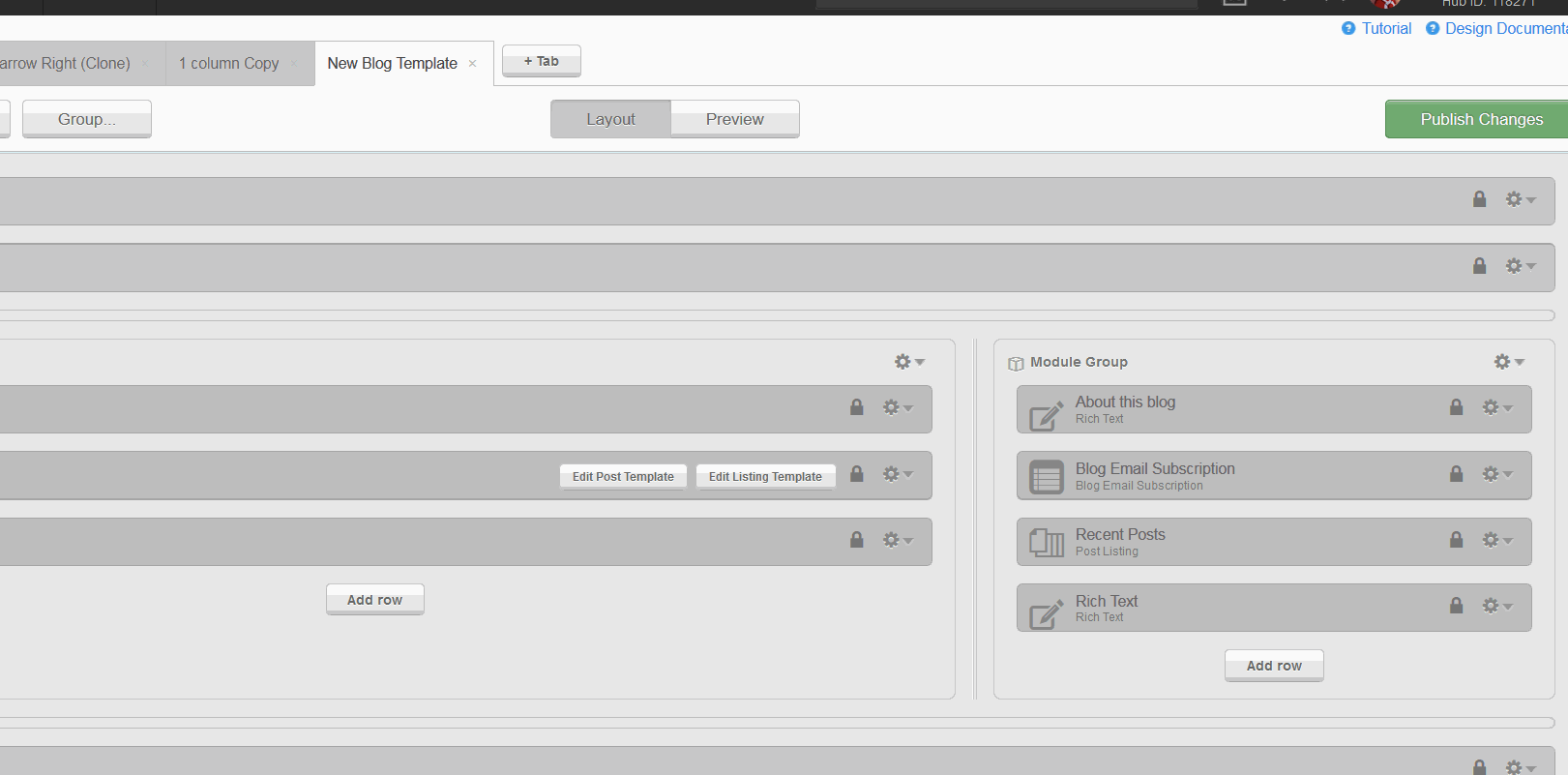 In the newly added module, click the gear icon and select Edit Options.
Select the name of the blog you'd like to display and select Tags, Authors, or Months in the List of values for filter links dropdown menu. Then click Done.
Click Publish to take your changes live.
A list of your tags, authors, or months will now appear on your live blog. Each link will bring users to a list of posts with that tag, written by that author, or created in that month.