The directions below walk through how to call in a custom style sheet to one of your custom coded templates.
In your HubSpot Marketing Basic, Professional, or Enterprise account, navigate to Content > Design Manager.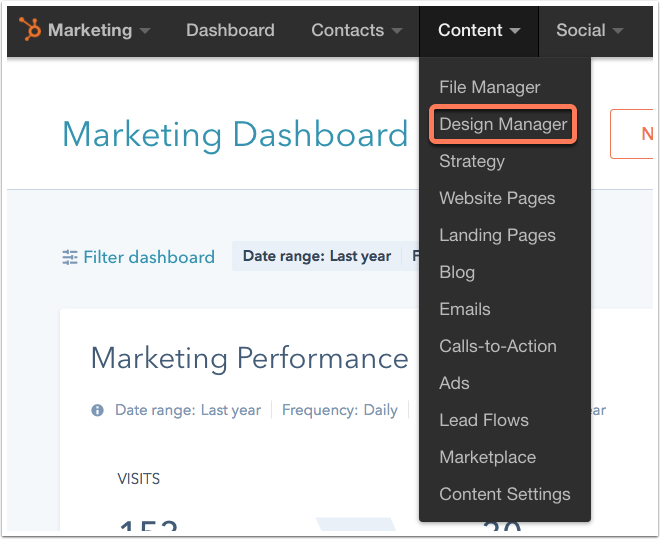 Click on your custom CSS stylesheet.
Click Actions > Get public URL in the upper left-hand corner.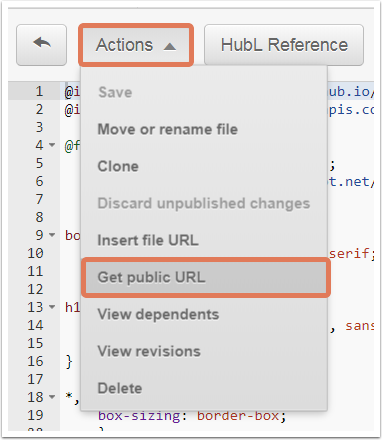 In the dialog box, click Copy to clipboard to copy your CSS file's URL.

Now click on your custom coded template file.
Insert the link below into the <head></head> section of your coded template file, using the public url of the stylesheet for the href:
<link href=insert your public url for the style sheet rel="stylesheet">
Click Publish to save and publish the template for use.