In your domain manager, you can select a new domain as the primary domain for the web page version of your marketing emails. To do so, follow the steps below:
Navigate to

Content

>

Content Settings in your HubSpot Marketing Basic, Professional, or Enterprise account.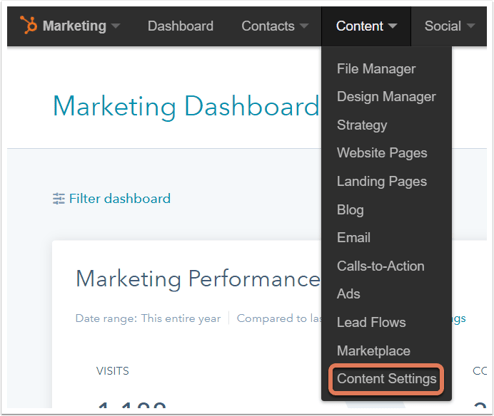 Click the Manage domains button in the upper-right corner.
Once in your domain manager, click Edit

beside the connected domain you wish to set as the new primary domain for your email.
In the dialog box, select the Content Optimization System Tool and the Email checkboxes.
Click Save Changes

to finish.
If you're connecting a new subdomain to HubSpot to use as your primary domain for email, you'll need to configure the DNS records for your new subdomain. You can find more information about taking a subdomain live with HubSpot here.