You can manage your documents in HubSpot Sales by editing and deleting them.
In your HubSpot Sales account, navigate to Sales Tools > Documents.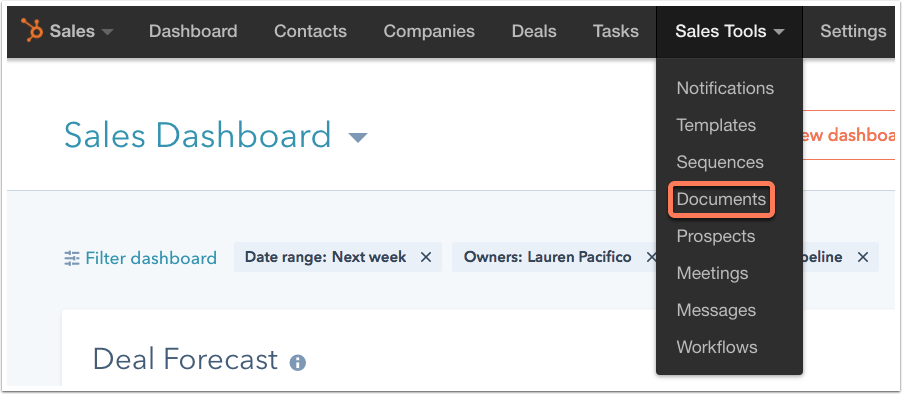 Hover over your document and click the gear icon.
Edit your document
In the dropdown menu, click Edit deck.

Here, you can edit the title using the pencil at the top left, add notes for your slides to the right of the thumbnail, or click Reupload document to replace the document.
Delete your document
In the dropdown menu, c

lick Delete deck.
If you have previously shared your document, confirm your action by clicking Delete in the lower right.
Please note: Super Admins can edit and delete any documents in the account. However, sales users can only edit and delete documents they upload. They will not see the Edit and Delete options for documents they did not upload. You can tell who uploaded a document by looking at the name underneath a document as shown in the screenshot above.