When enabling a webpage version of an email, it is possible to customize the text and link that appears in your email by editing your email template.
In your HubSpot Marketing account, navigate to Content > Email and click the name of your email draft to edit.
From within the email editor, click on the default text to open the editing options for View As Web Page module.
Within the left-hand sidebar, click Edit in template below Web version content and styles to open the template.
If this template is being used for other emails, you will need to choose to Edit this layout anyway or Make a copy instead.

If you don't want your changes to affect other emails using the same template, you should select Make a copy instead.

Within the template, click the gear for the View As Web Page module > Edit options

In the editor, update the message. Click the + View webpage link button to insert a webpage link and edit the anchor text.
Click Done and Publish Changes on the template when finished.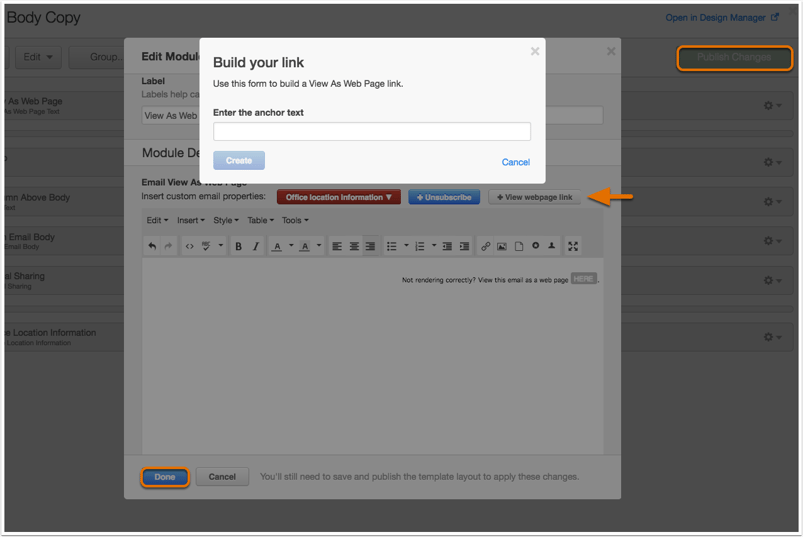 Return to your email to continue editing.