You may want to send marketing emails to contacts who do not already exist in your Contacts database in HubSpot. Perhaps you acquired contacts from a tradeshow or you want to bring in your email list from an old email marketing program you no longer use. Either way, you may import contacts into HubSpot, then select that list to send emails to.
Import contacts into HubSpot
Using this guide, compile a list of email addresses in an Excel spreadsheet. Be sure to save the spreadsheet as a .CSV (comma delimited) file. You may include additional columns such as First Name, Last Name, etc., but at the least you must include a column dedicated to email addresses.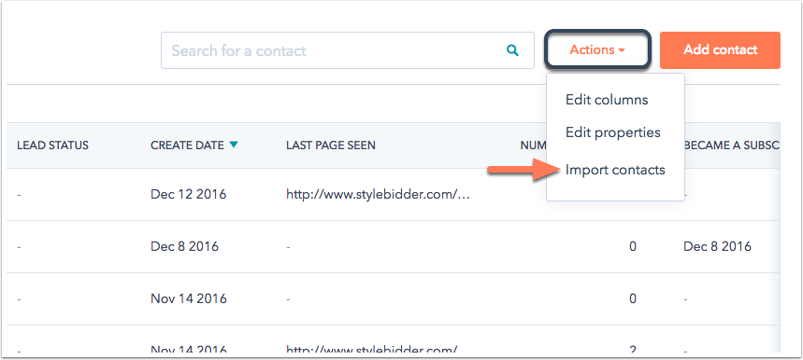 Once you have imported your list using this guide, it's time to select the list as your Recipients in your marketing email
Select the imported list as Recipients
In the email editor, click Recipients > Add Recipents > Search and select your imported list > Click Include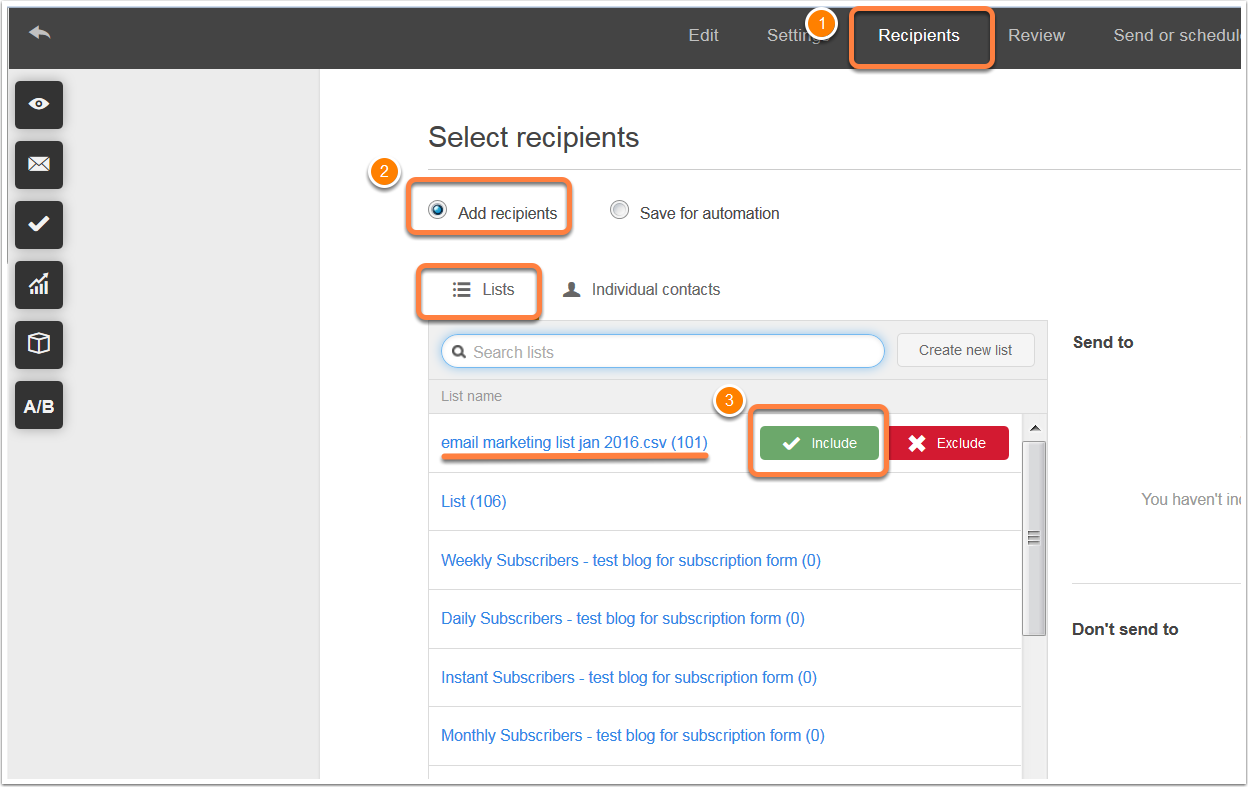 Once you click to Include your imported list, you will see the list in the Send To column