If you have Super Admin access in your account, you can access your HubSpot API key in your integrations settings.
In your HubSpot account, click your account name in the top right corner, then click Integrations.
In the left sidebar menu, navigate to Integrations > API key.
If a key has never been generated for your account, click Generate API key

.

If you've already generated an API key, click Show key to display your key.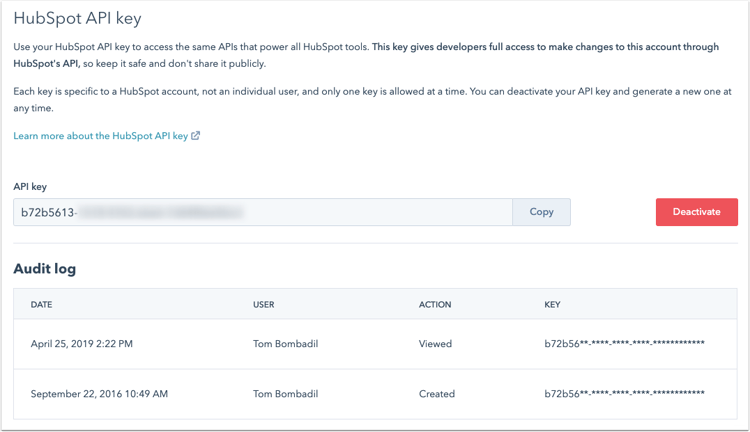 With the key displayed, you can:

copy the key by clicking Copy.
deactivate the key by clicking Deactivate. You'll then be able to create a new key if needed.
On this screen, you'll also see an audit log of users that have viewed, created, or deactivated an API key.