You can find your API call limit and how many API calls you have used in the past 24 hours in Salesforce. This information will help you determine how many of your total calls HubSpot can use for syncing purposes. Keeping track of your Salesforce API calls will also help you avoid going over your limit, which would suspend your HubSpot/Salesforce connector. See the steps below to locate your API call limit in Salesforce.
If you are on the older version of the Salesforce navigation:

Click on your name in the top right corner > Setup > System Overview in the left menu
Under API Usage, you will see the current number of requests and maximum number of API Calls for your Salesforce account
If you are on the newer version of the Salesforce navigation:

Click Setup from the top right corner
Under the Monitor section, select System Overview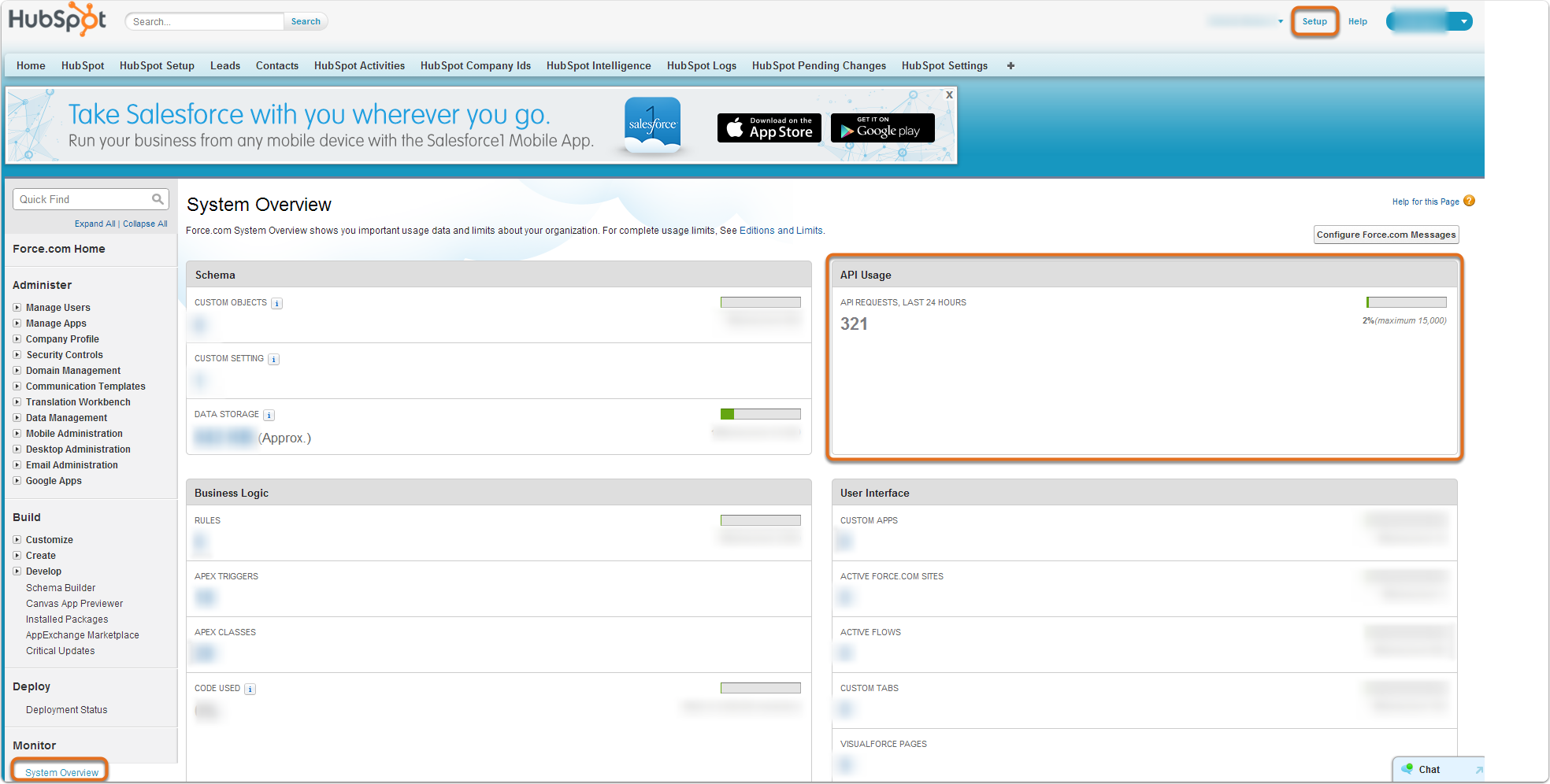 If you are unable to see this information, you may not have the appropriate permissions - reach out to your System Administrator for further assistance.
Related articles: