Please follow the directions noted below to resend your monthly marketing report.
Navigate to your Account Menu > Settings.
Select My Profile > Notifications > click on the Resend link next to Monthly Marketing Report.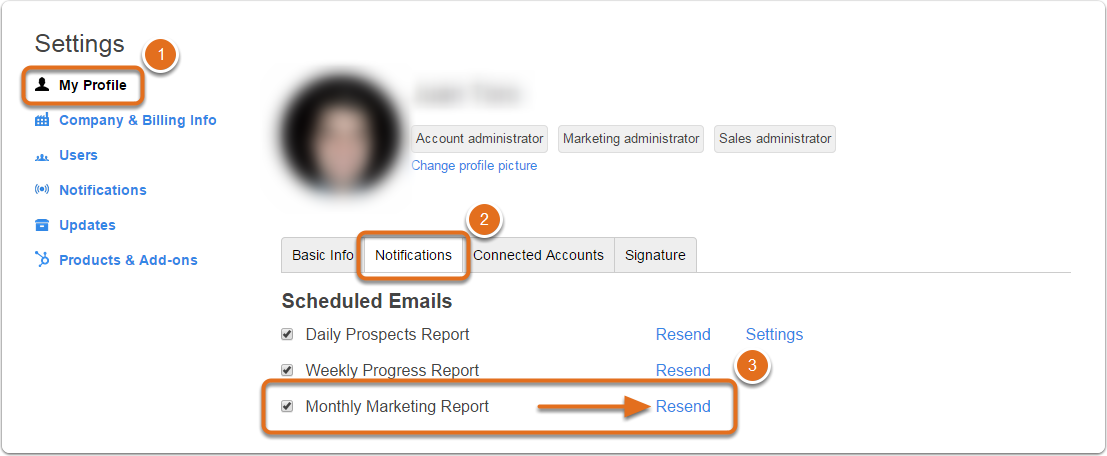 It is not currently possible to resend marketing reports from more than one month in the past. However, this information can be found by navigating to your Dashboard and sorting the view by your selected month.