When installing the HubSpot Sales for Windows tray app, you may encounter a Process cannot access file because it is being used by another process error message.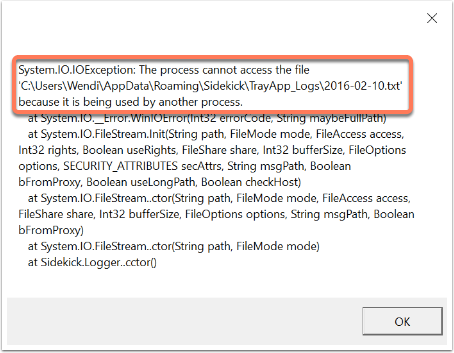 To resolve this:
Press Ctrl+Alt+Delete.
Click Start Task Manager.
Click the Processes tab.
Find and click on the Sidekick Tray WPF process, then click End Process. If a warning window opens to ask if you want to end the process, click End Process again to confirm.
In the Start menu, find HubSpot for Windows and open it.