If you have Modify billing & change name on contract permissions, you can pay your account invoice from within HubSpot.
When multiple invoices are past due, you'll see a past due banner at the top of your Account & Billing screen.



To pay an invoice:
In your HubSpot account, click your account name in the top right corner, then click Account & Billing.
Click the Transactions tab.


At the top you'll see how many invoices are due along with the total amount. Pay all invoices at once by clicking Pay all invoices.


To pay an individual invoice, click Pay now next to the oldest outstanding invoice.
In the right panel, select your payment method: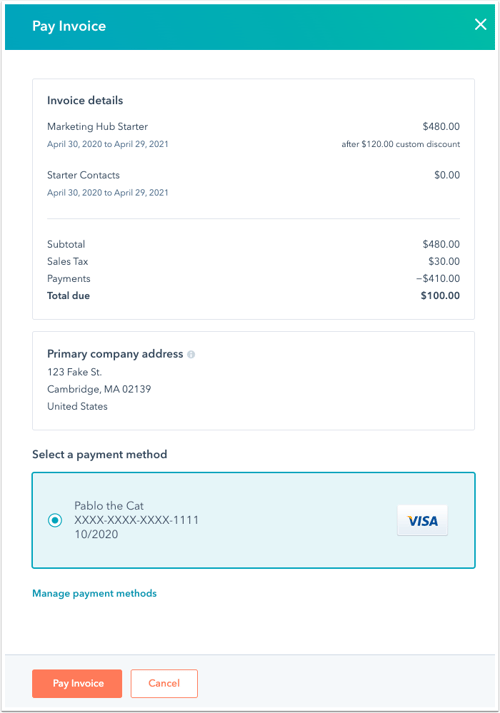 Click Pay invoice to complete your transaction.
To change your contract to automatic credit card terms, please contact your Customer Success Manager. If you don't have your Customer Success Manager's contact information, click Help to contact HubSpot Support.
Learn more about managing your billing details.