Please follow the directions noted below to clone a template.
Navigate in your HubSpot Marketing Basic, Professional, or Enterprise account to Content > Design Manager.
Use the folder menu structure on the left hand-side, or the search text box towards the top right, to locate the template you wish to clone. Once found, click on the template's name to open it.
When you're in the template, click Actions > Clone.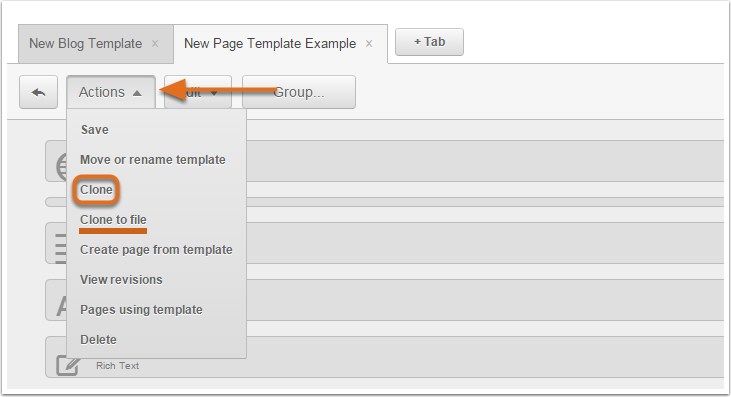 Select a folder for the cloned template and click Clone.
Please note that the Clone to file option under the Actions dropdown menu will also clone the template, but the clone will be in a coded format. This is geared towards users whom are code savvy and prefer to edit templates via code. When you Clone to file, the cloned template will not provide the ability to drag and drop modules around the template.