Tables can be useful for organizing lists, displaying calendars, or to add a caption under an image. Learn how to add a table to a rich text module on a HubSpot page, blog post, or email.
Please note: tables aren't supported in the drag and drop email editor.
In your HubSpot account, navigate to your blog, landing pages, website, or email.
Hover over the page, blog post, or email draft, then click Edit. To create a new page, post, or email, in the upper right click Create [content].
Click any rich text module to open the content editor.
In the rich text toolbar, click the table icon

table

dropdown menu.
Hover your mouse to select the number of columns and rows for your table on the grid, then click to insert the selected number of rows and columns in your table.
You can expand your table's height and width by dragging the blue corners. Add content to any cell, and the table's height and width will adjust to fit your content.
To remove the table, highlight all cells in the table, the the hit Delete button on your keyboard.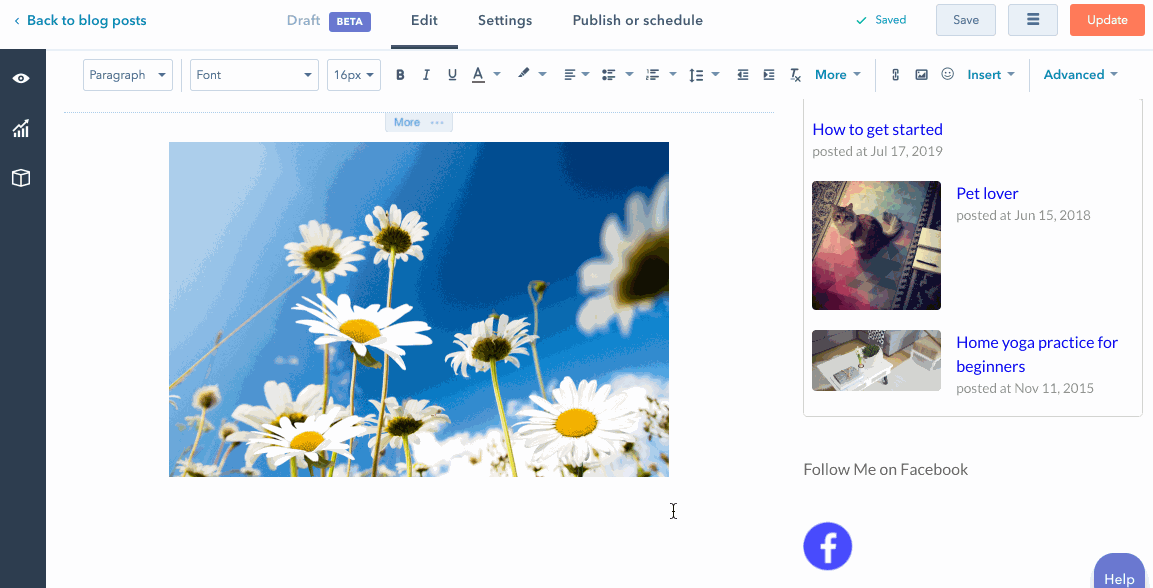 To edit table properties or to add rows or columns:

Click into a specific cell, or highlight the rows or columns you want to modify.
Click the table

icon

table

dropdown menu, then select one of the following:




Cell: adjust the properties of a cell, merge multiple cells into one cell, or split one cell into multiple cells.

Row: insert a new row before the selected row, insert a new row after the selected row, adjust the properties of a row, or delete the selected row.

Column: insert a new column before the selected column, insert a new column after the selected column, modify the column properties, or delete the selected column.

Table Properties: open a dialog box to set alignment and styling options for your table. On the General tab, you can set the table's width, height, cell spacing and padding, border width, and alignment. Click the Advanced tab to add custom inline styling and select a color for your table border or background.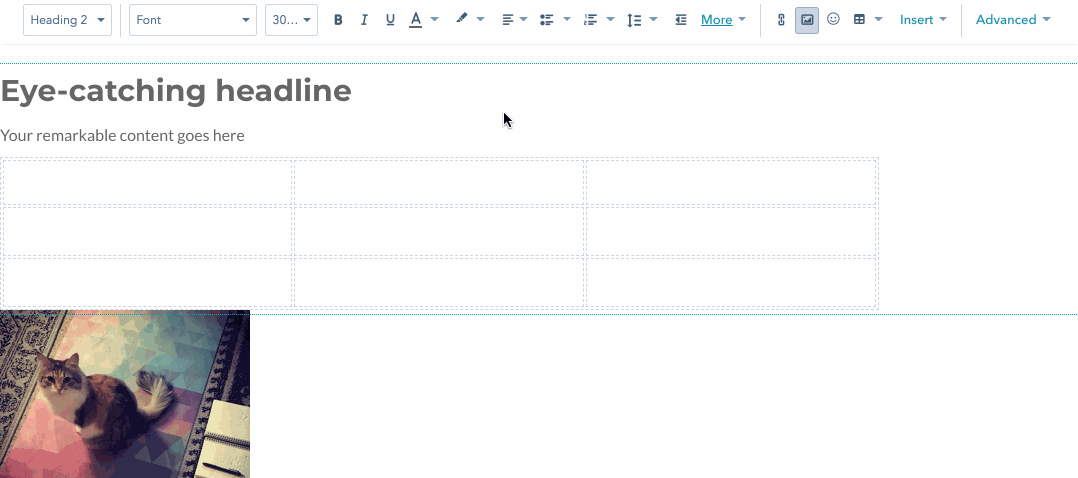 You can also copy and paste a table from a spreadsheet into the editor. However, with this method it's possible that extra space might appear within the table rows and columns. To remove that space, review the source code of the editor and ensure that your table's cellpadding and cellspacing attributes are set to 0.