When you complete one of HubSpot's certifications, you can view your certification, download a printable certificate, embed the certification badge onto your website, or add the certification to LinkedIn or Upwork. Check out this Academy page to see all the certifications currently offered, and learn how to check the progress of your team's certifications.
Please note: there are no other versions of the certification badge, higher resolution or otherwise.
In your HubSpot account, click your account name in the top right corner, then click HubSpot Academy.
Search for the certification you own, and click View certification.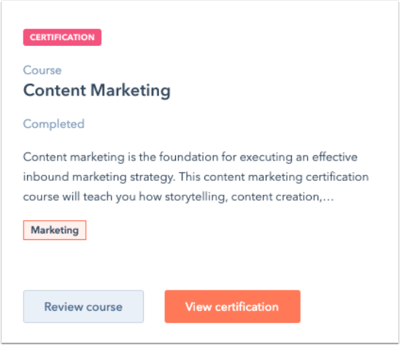 In the pop-up window, view your score for the certification. You can select an option to share, download, or embed your certification badge: