When a property value is merged or deleted, or if the internal value is edited, any workflows that enroll based on that value will show an error: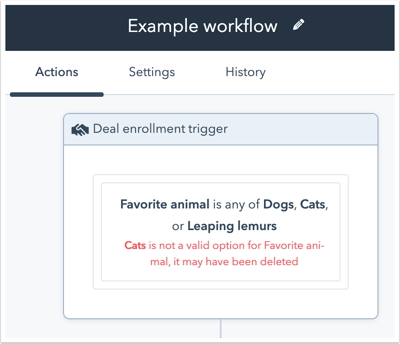 This is because the workflow is trying to use a property value that no longer exists.
You can fix this error by updating the enrollment criteria:
In the workflow editor, click the Enrollment trigger box.
In the right panel, locate the trigger with the error, then click the trigger to edit it.


Remove the property value that's causing the error by clicking the x next to the filter.
Click Update filter.
Click Save.
The workflow will no longer show an error for the enrollment trigger.