When you send a marketing email in HubSpot, you may occasionally wish to exclude certain contacts from receiving the email.
In your HubSpot Marketing Basic, Professional, or Enterprise account, navigate to Content > Email.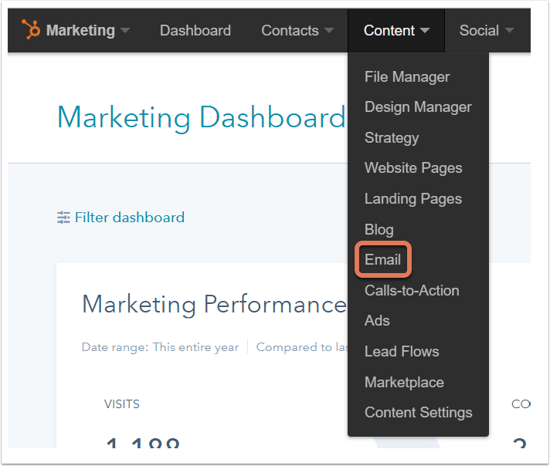 Hover over the email and click Edit.
Click the Recipients tab at the top of the email editor.
Select Add Recipients.
Click Lists to select a list, or Individual contacts to select an individual contact.
When you've identified the list or contact to exclude, hover over it and click Exclude.
Any excluded lists or contacts will appear in the Don't send to section on the right-hand side.
Please note: if you manually add an individual contact as a recipient, the contact will be sent the email even if they are on a list you've selected to exclude (as long as they are have not unsubscribed or bounced).