The CAN-SPAM Act of 2003 covers commercial email messages in the United States. The European Union has a similar ePrivacy Directive.
The CAN-SPAM Act requires that all commercial emails include a visible and operable unsubscribe mechanism and a legitimate physical address (or P.O. Box) for the business promoting its product or service.
The required elements are as follows:
Company Name
Company Street Address 1
City
State
A link to Email Preferences or Unsubscribe All
By default, these elements are included in the footer of your HubSpot email templates in the Office Location Information module.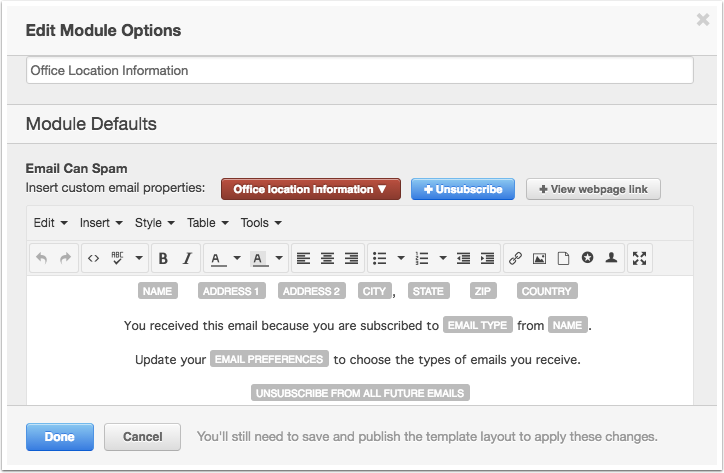 If you are using a custom coded email template, learn how to implement the CAN-SPAM tokens here.