Learn how to customize the language your visitors see when they chat with you on your website.
Please note: if you want to change the language of your conversations tool, learn more about changing the default language in your HubSpot interface.
Individual welcome messages
When editing each live chat, both the Welcome Message and Email capture message are entirely configurable and can be changed to any language. For this reason, create separate messages if you have versions of your website in different languages, and set the target audiences accordingly.
To edit an individual live chat's welcome message and email capture message:
In your HubSpot account, navigate to Conversations > Chatflows.
Hover over a specific live chat and click Edit.
On the Build tab, enter text in any language in the Welcome Message and Email capture message field.
Please note: the name of the users in the chatflow will be formatted as per the user's individual language settings. For example, users with the German language setting will have their full names displayed in the chatflow and users with the Japanese language setting have their given names displayed in the chatflow.
Contextual widget data language
Learn how to configure the language for the contextual widget data in your live chat settings. The contextual widget data includes:
The date and time stamps
The Send button
The write a message prompt
The email address prompt, help text, and confirmation message
The typically replies in message
The will return at message
Bot-supported languages and timezones
The following languages are supported by the bot's tool and can be selected in your bot's settings:
English
Spanish
French
German
Japanese
The following languages are currently in beta:
Portuguese
Czech
Spanish - Mexico
Danish
Finnish
Italian
Dutch
Norwegian
Polish
Swedish
Chinese - simplified
Chinese - traditional
The language you select in your chatflow options will be the language your bot message and actions are displayed in. For messages sent by visitors in languages other than English, the bots tool cannot extract all date/time expressions, and cannot fully extract names, number ranges, or iterations of yes or no.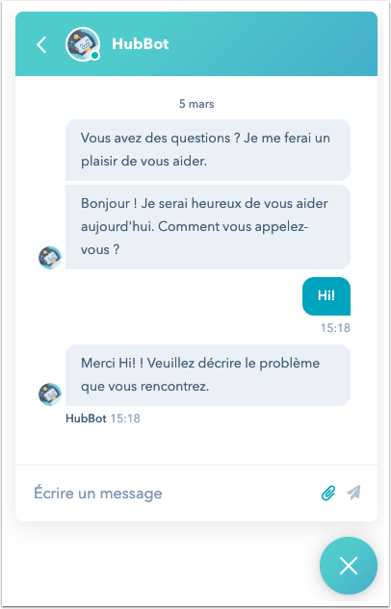 For example, when a visitor sends a message in English and uses a date/time expression like "tomorrow at three PM", the bots tool can parse this into a format like "8/03/2018 at 3:00 PM". However, if a visitor uses a date/time expression in a language other than English, the bots tool will not be able to extract and translate this date and time from the visitor's message.
Follow-up transcript email
The follow-up email containing the chat transcript is sent in the language set in your account settings.