Overview of the conversations tool
Last updated: October 15, 2020
Conversations is a tool in HubSpot where you and your team can view, manage, and reply to incoming messages from multiple channels. You can triage messages sent via email address, Facebook, or your website in one unified inbox. You can also create tickets from each conversation to track a visitor's experience with your business.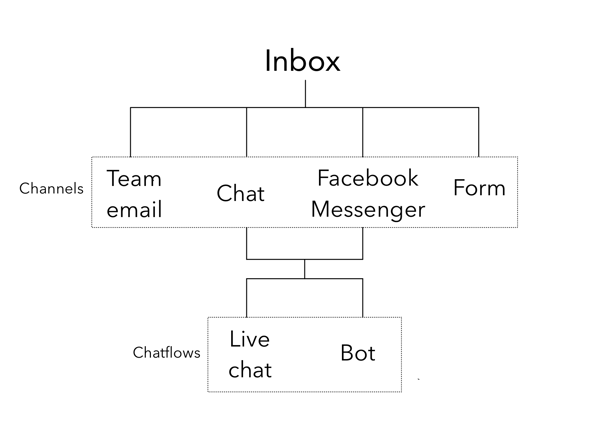 Depending on your subscription, you can create multiple inboxes for different teams that are using HubSpot. For example, you can create a sales inbox to manage inquiries about pricing and packaging and a customer support inbox for your support team to manage incoming requests.

Glossary
Inbox: this is the central location where messages from all of your connected channels will appear. You can view ongoing conversations, reply to messages, and create tickets to track customers' issues.
Channel: channels represent the different paths your users can take to contact your team. A channel can be one of four types: team email address, chat, form, or Facebook Messenger. Messages to any of your connected channels will be triaged together in your inbox.
Team email: team email is a type of channel that you can connect to your inbox. It is a shared email address that multiple users have access to and use to communicate with contacts. This is different from a personal email that you connect in your email integrations settings.
Form: form is a type of channel that you can connect to your inbox. You can connect any type of existing HubSpot form or create a new form. Submissions to the form will appear in your inbox and, for support inquiries, a ticket can be created for each submission.
Facebook Messenger: Facebook Messenger is a type of channel that you can connect to your inbox. When you connect Facebook Messenger,

a default chatflow will be created and enabled in your account. This is the

primary chatflow

used on your Facebook Messenger page. You can access this default chatflow by editing your Facebook Messenger channel or in the chatflows tool. You can also create custom Facebook Messenger chatflows.

Chat: chat is a type of channel that you can connect to your inbox. With the chat channel connected, you can create chatflows so visitors can begin a conversation with your team right from your website.
Chatflow: chatflows are chat widgets that you can add to your website pages. There are two types of chatflows: live chat and bot.
Live chat: a live chat is a type of chatflow. Live chat chatflows

will appear as a widget on your website pages that visitors can click to start a real-time conversation with someone on your team.
1. Set up your conversations inbox
Before you can start communicating with customers in the inbox, you need to set up your conversations inbox. Enter a name for your inbox and add team members. Depending on your HubSpot subscription, you can automatically route incoming conversations to specific users and teams. You can also configure your notification preferences and set up email filters to keep your inbox organized. If you haven't connected a team email yet, HubSpot will automatically create a fallback email address in the inbox that allows you to use certain HubSpot tools, such as ticket automation.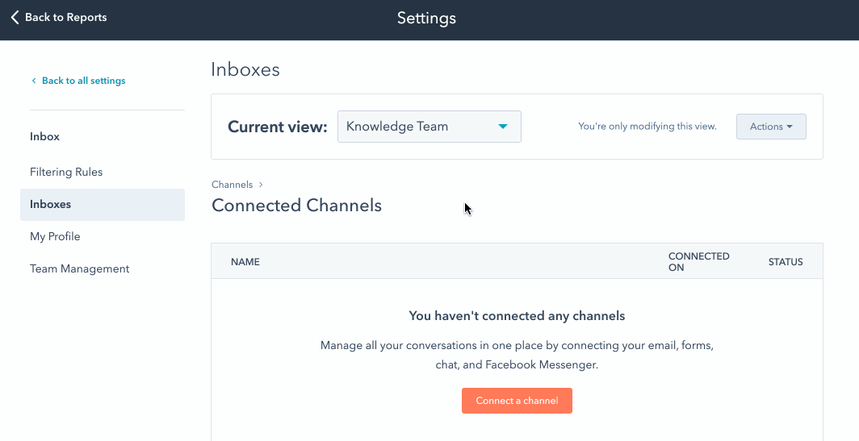 2. Connect channels to the inbox
Once you've set up your inbox, you can begin to connect one or more channels. When you connect a channel, new incoming messages will appear in your inbox.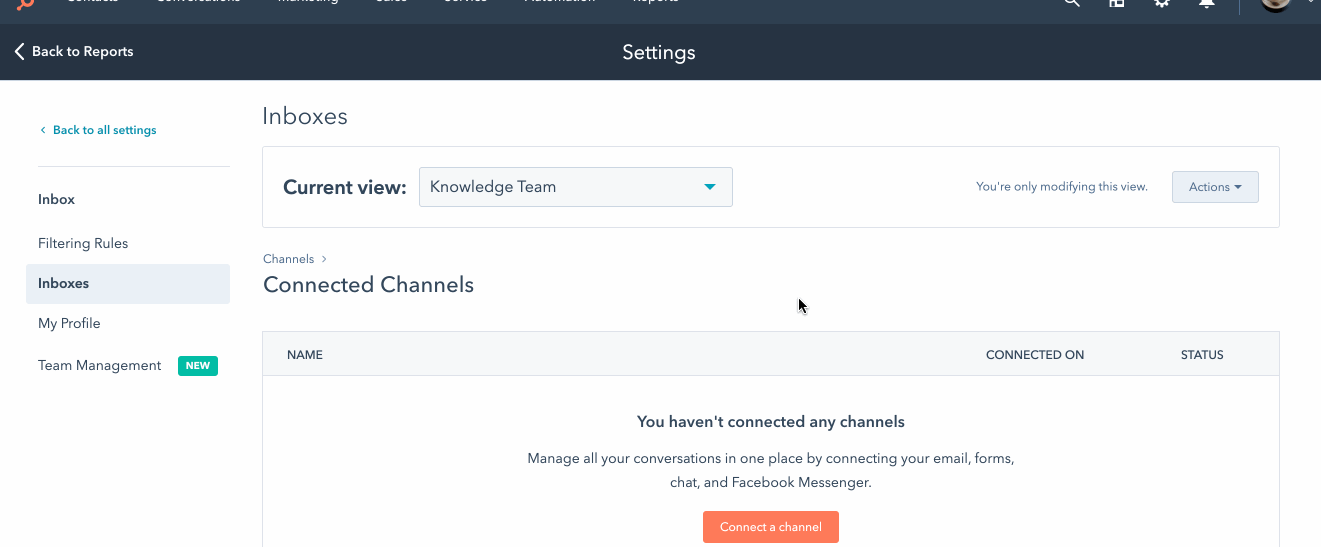 3. Create your first chatflow
If you've connected a chat channel, you can create chatflows for your website pages. Depending on your goal, you will either create a live chat or a bot. You can use targeting rules so that the chatflow appears on some of your pages or all of your pages. You can also set up your user profile so your avatar, name, and preferred meeting link display when visitors are chatting with you. To add chatflows to website pages that aren't hosted with HubSpot, you must also install the HubSpot tracking code on your external pages.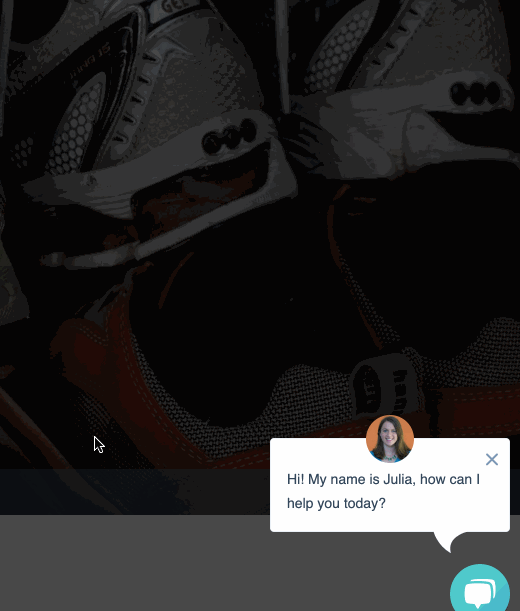 4. Using the inbox
When a visitor sends an email, starts a chat, or submits a form, you can reply to them in the inbox. If you're chatting with a visitor who is new to your business, you can create a contact record to add them to your database. If the contact has messaged your team before, you'll see known information about the contact, their associated records, and past conversations in the right sidebar. During the conversation, you can add a comment to an ongoing thread or reassign the conversation to another team member.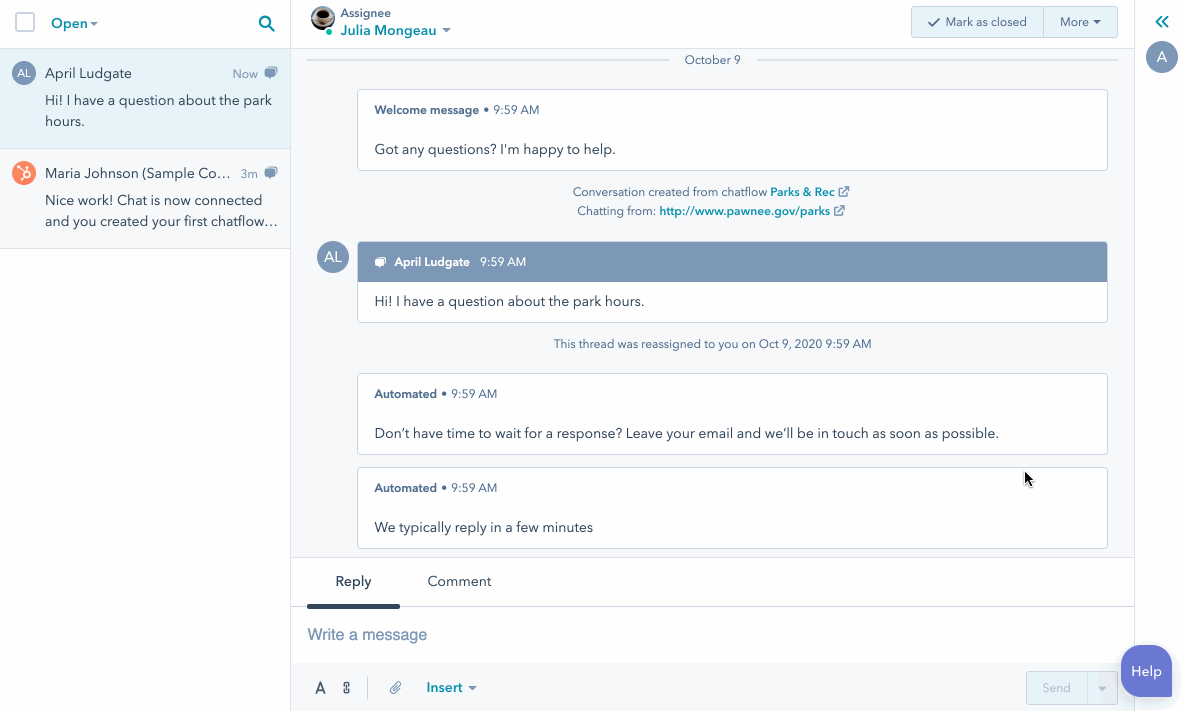 5. Analyze your conversations
After you set up your inbox, you can analyze the conversations taking place in your account. You can determine who is responding to the most conversations, how long it takes your team to respond, and how your individual bots are performing.