You can add text, links and images between fields in your HubSpot form by inserting a rich text area element.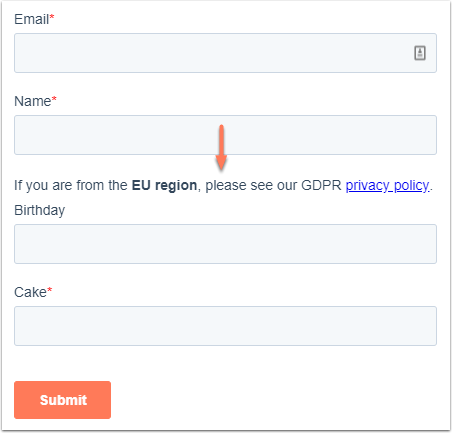 In your HubSpot account, navigate to Marketing > Lead Capture > Forms.
Click the name of a form.
In the left panel, Create New Field section, drag and drop the Paragraph (RichText) element between the desired form fields.
In the right pane, click the Rich text area element

.
In the left panel, edit the text in the editor. Use the toolbar to further customize the content, such as formatting the text or adding links and images.
In the top right, click Publish

to update the live form.
Please note: to add text between the form's last field and the submit button, add a hidden field to the bottom of your form. Then, add a rich text area element above it.