When posting to Twitter through HubSpot with a link inserted, the featured image of the Twitter post will be a Twitter card by default. To use a different featured image, change the Twitter card to a photo post.
Twitter cards display an image and a link preview. This image is automatically selected by Twitter based on the meta tags of the content being shared. Twitter does not allow users to change the image associated with a Twitter card.
To change the featured image in the social post, hover over the Twitter card and click Change to photo post.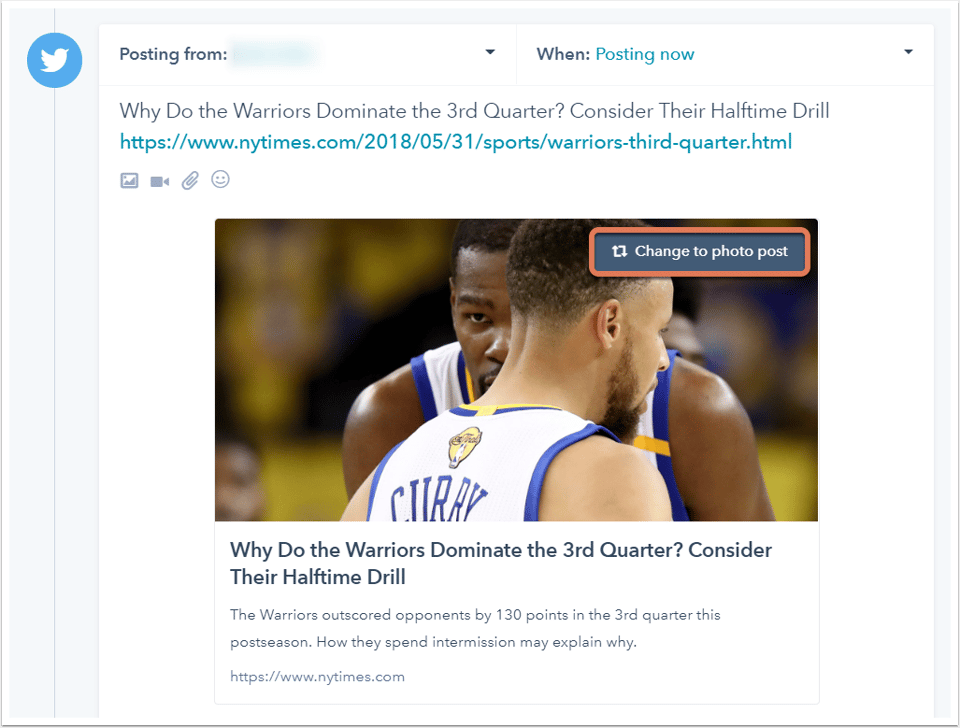 This allows you to select or edit other images associated with the content, replace the featured image with your own custom image, or remove the featured image altogether. However, the link preview (i.e., the text below the image) in the original Twitter card will be lost.