HubSpot automatically uploads an image for each contact and company record, using a proprietary database of images that is collected from multiple sources including social media. When no image for a specific contact can be found, HubSpot uses an image associated to their email domain.
Please note
:
The photo is strictly internal and is used to identify contacts or companies in your HubSpot account. Contacts or companies are

not able

to see their photo.
A contact's photo cannot be changed if they do not have an email address.
It is not currently possible to remove a photo; it is only possible to change it to another image.
To change the profile picture in a record in HubSpot:
In your HubSpot account, navigate to your contacts or companies.
Click the contact or company name.
Hover over the contact or company's profile picture and click the pencil icon

edit

.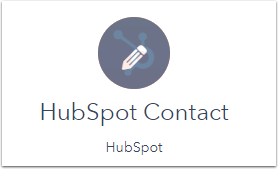 Locate and select the file you'd like to upload from your computer to be used as this contact's profile picture. Click Open.
You may need to refresh the page to see the new profile picture appear.