There are times when you will need to change or update content within your landing page, which may involve swapping one module for a different module, such as a rich text module for an image module. If you wish to swap modules within a specific landing page, please follow the directions below.
In your HubSpot Marketing account, navigate to Content > Landing Pages.
Locate and hover over the landing page in question > click Edit.
Within the landing page's editor, click on Settings at the top > scroll down to Template Settings > click Edit template
If you get the prompt asking you to Edit this template anyway or Make a copy instead, it is recommended to select Make a copy instead. Doing so ensures that you don't make any changes to existing pages that are also using the same template.
Selecting Make a copy instead will create a clone of your template.
Once in your template, find the specific module you want to swap for another. Within that module, click the Gear Icon to the right of the module, and select Swap Module.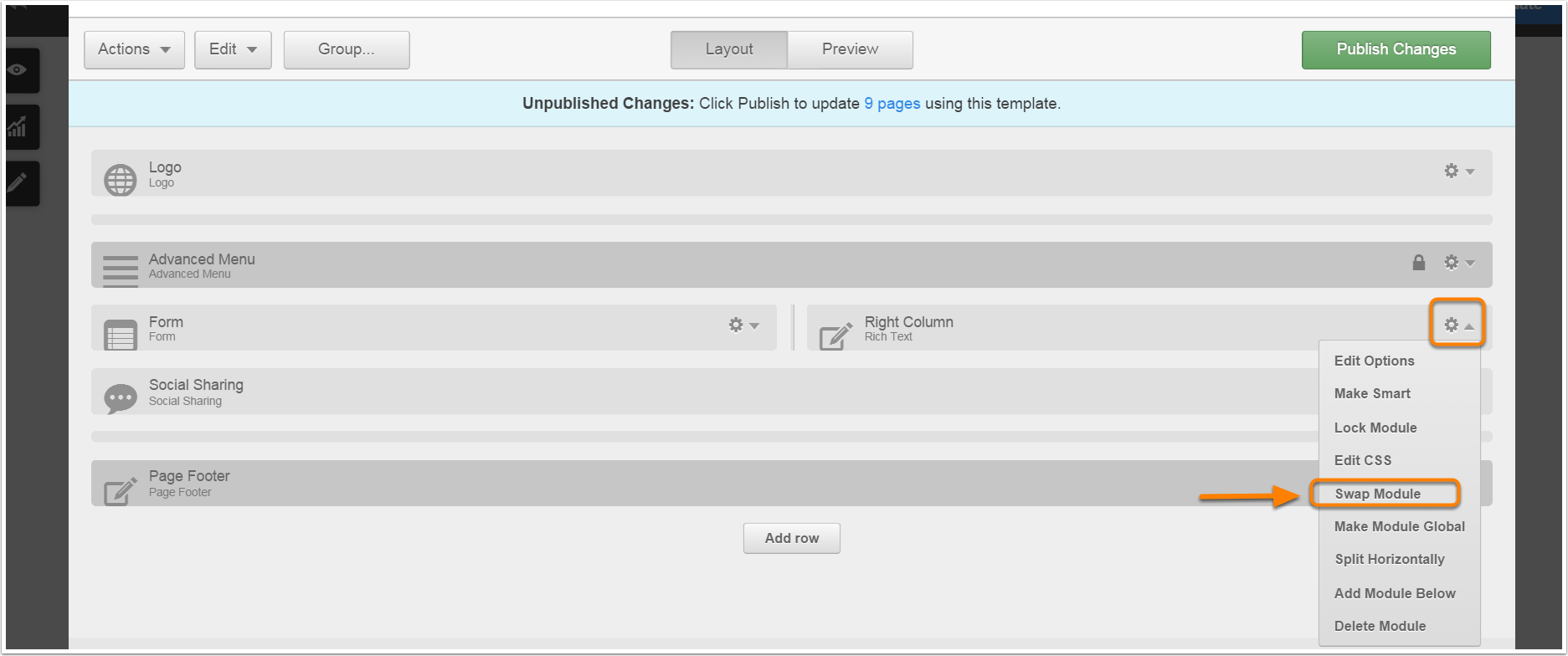 Upon selecting Swap Module, you may be prompted to Discard all current module content at which you will need to proceed in order to continue the swap process.
Selecting Swap Module will allow you to swap, for example, your existing rich text module for one of the various types of modules, such as an image module.
Choose a module type > click Select
To finalize the change in the template, click Publish in the upper-right corner.
After publishing the changes to the template, close out of the template to be brought back to your landing page now showing the new module you have just swapped.