HubSpot's COS platform includes a responsive image slider module that can be added to any live COS page. Please follow the directions noted below if you would like to add an Image Slider module to your templates.
In your HubSpot Marketing account, navigate to Content > Design Manager.
Locate a template from your collection that should contain an image slider and access it for editing by simply clicking on the name of the template.
Select Add row in the section where you'd like the image slider module to appear. Doing this will, at first, add a rich text module to the section, so you'll want to click the gear icon in that new module then choose Swap module.

In the following pop-up window, select the Image Slider module from the list of available module choices, and click the Select button to make the swap.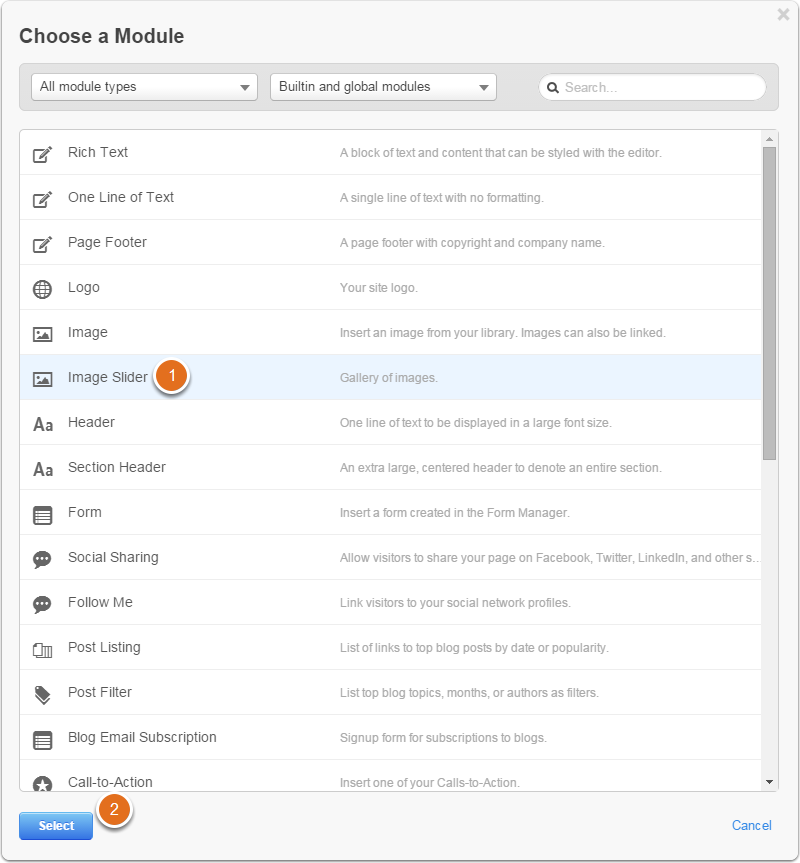 Click the blue Publish button to finish updating the template.