Please follow the directions noted below to move a file between folders in HubSpot's COS File manager.
Navigate to Content > File Manager.
Locate the file that needs to be moved within your file manager. Click on the gear Icon > select Move.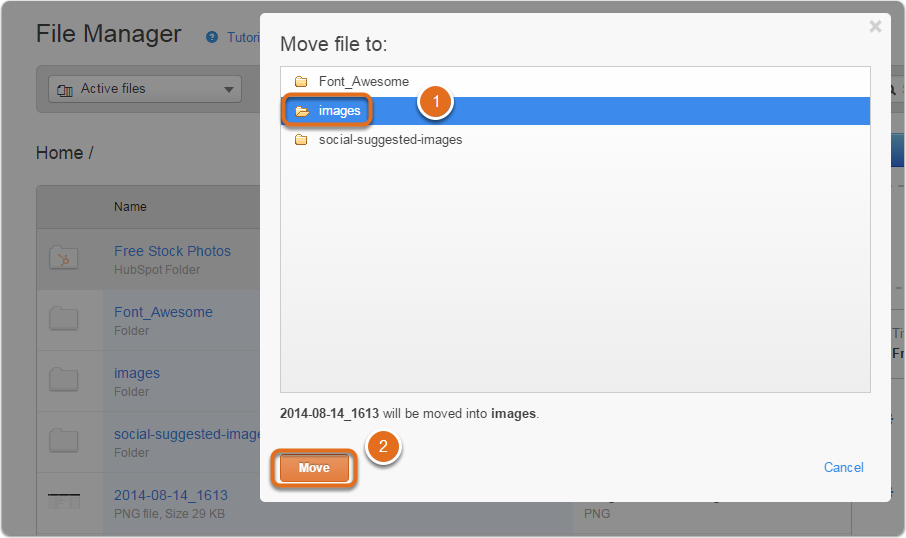 Please note: HubSpot will automatically update your images on any HubSpot pages when they are moved to a new folder within the File Manager.

At this time there is no way to move multiple files at once, with the exception of moving one folder into another.
Related Articles: