If you're managing contacts and customers from different parts of the world, you'll need your content to be translated into the languages of your contacts. You can quickly create a translation of any of your HubSpot forms. All the form fields and values will be translated into your chosen language.

To create a copy of your form in another language:
In your HubSpot account, navigate to Marketing > Lead Capture > Forms.
Hover over the form you want to translate and click Actions > Create translation.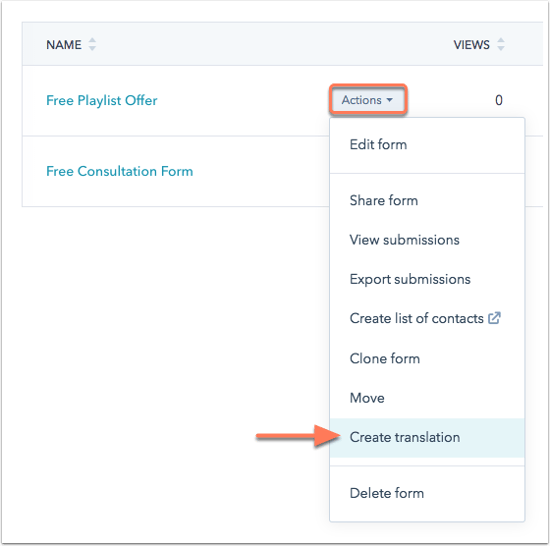 Use the dropdown menu to set a language for your translated form.
Customize the name of your translated form if desired. By default the form name will be the same with the translated language appended.
Click Create.

You'll be directed to the form editor for

a translated clone of your original form. Your form fields and values will all be translated into your chosen language.
Make any other changes to your form in the editor, then click Publish.