Learn how to review the theme created for your website during a template setup by HubSpot's Migrations Team.
A theme is a set of templates, modules, global content, and style settings that anyone can use to create an entire website. Each coded template include drag and drop editing features so you can edit your website layout and styles within the page editor. Learn more about how themes work in HubSpot.
Review your page templates
In your HubSpot account, navigate to Marketing > Website > Landing Pages or Website Pages.
In the upper right, click Create > Landing page/Website page.
Hover over your new template and click

Preview

in the upper right to see an interactive preview of your page.
Review your blog templates
In your HubSpot account, navigate to Marketing > Files and Templates > Design Tools.

You'll find all your theme files and templates in a folder with the naming convention CompanyName-Date Theme.

Within your company's theme folder, click the templates folder.

Within the templates folder, click the layouts subfolder.

Click a blog template to open the coded file.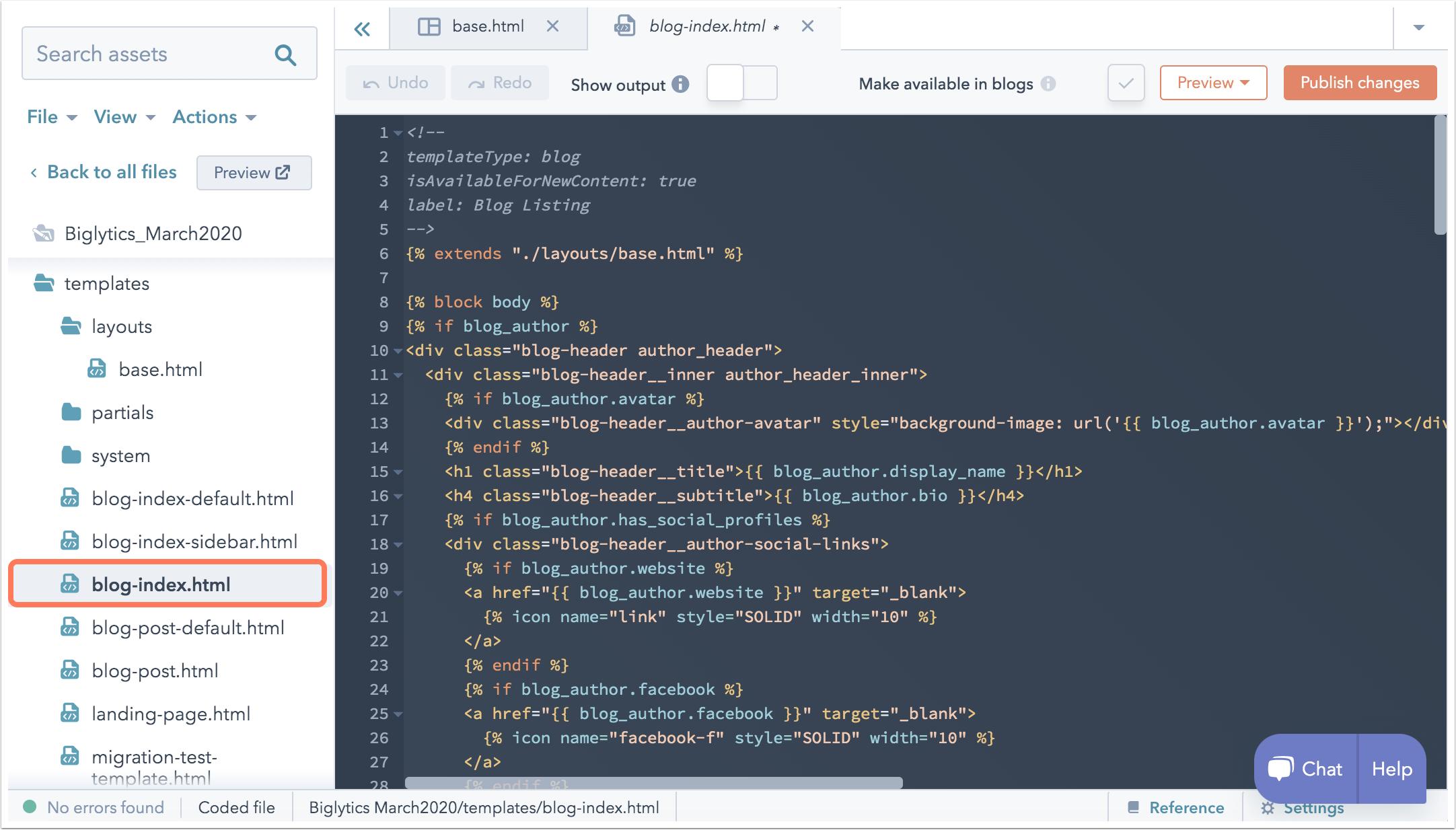 In the upper right, click the

Preview dropdown menu and select Live preview with display options, or Preview without display options.

Report design issues
After reviewing your new templates, you can report design issues to a migration services specialist. To report an issue:
In your HubSpot account, click your account name in the top right corner, then click Account & Billing.

In the left sidebar menu, navigate to

Migrations.

Click

Report migration issue

.
In the dialog box, enter the details of your request, then click

Submit for review.

A member of the team will look into your request and reply within 48 hours.
Start using your templates
After you've finalized your template setup, you can start using your new templates in HubSpot.
Please note: if you have other pages in HubSpot before your template setup, you'll need to recreate those pages in order to use your new templates.