With themes, you can build a beautiful, cohesive, and responsive set of pages for your business without touching any code. To make your HubSpot-hosted blog consistent with your website theme styles, apply a theme template to your blog in your account settings.
Before you get started
Get your blog set up in HubSpot:

Apply a theme template to your blog
Your blog has a blog posts template that sets the structure for all blog posts, and a listing page template that sets the style for your blog's homepage. By choosing your theme template for your blog, all your colors, fonts, and styles will be consistent on your website.
To choose a theme template for your blog templates:
In your HubSpot account, click the settings icon

settings

in the main navigation bar.
In the left sidebar menu, navigate to Website > Blog.
Click the Templates tab.
Below the Blog posts heading, click the Template for blog posts dropdown menu and select the Blog post template with the same name as your website theme.
To apply your theme styles to your blog listing page, select the Use a different template for the blog listing page than the blog post template checkbox.
Then click the Template for listing pages dropdown menu and select the corresponding Blog listing template for your theme.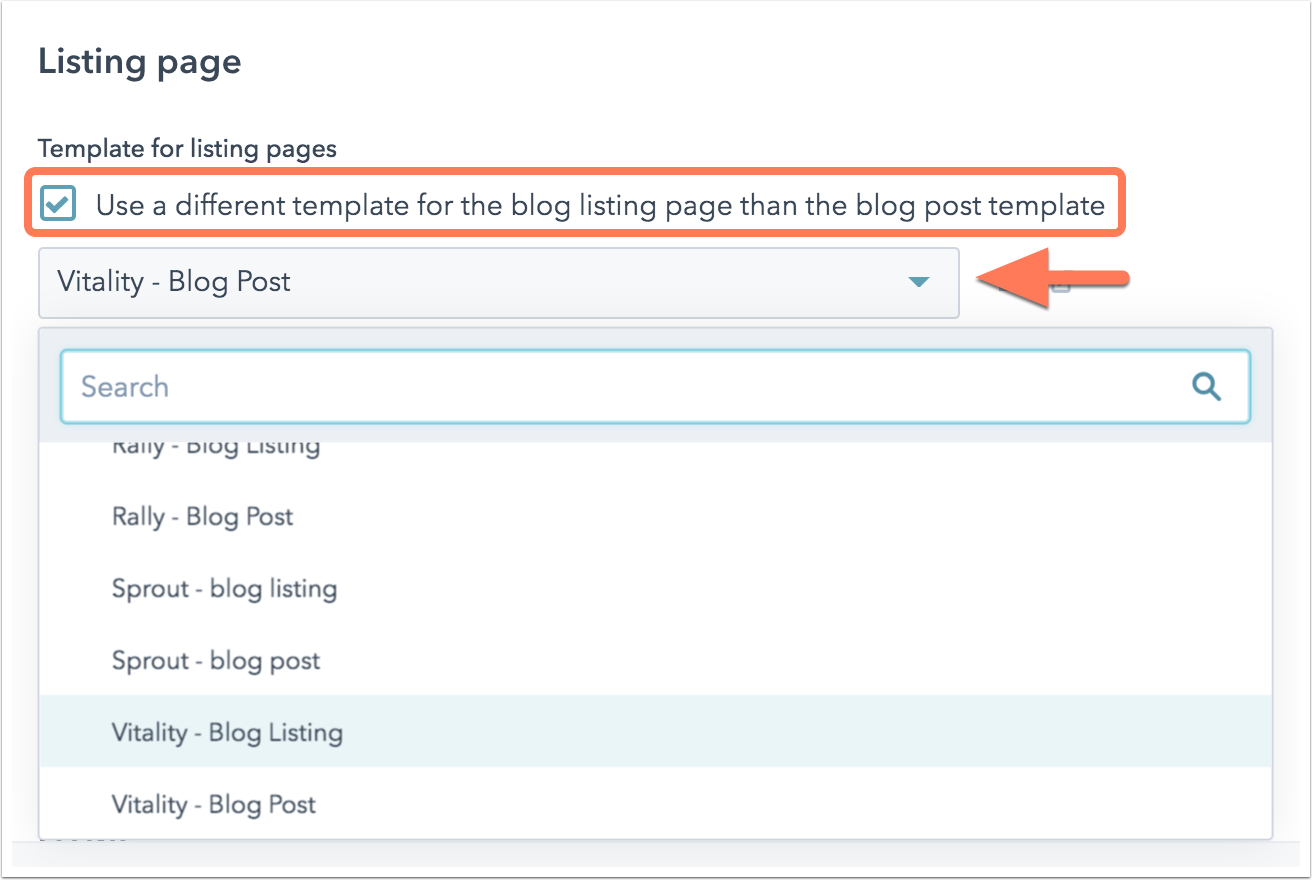 Now there will be consistent header content, footer content, and styles applied to your blog posts and blog listing page.
Edit content in a blog using a theme template
You can customize the hero image that appears at the top of you blog post template and blog listing page template in your theme settings.
Theme templates for blogs contain global content for the header and footer of your posts and listing page. You can edit this global content directly in the blog post editor. Learn more about how to edit and publish a blog post.