The HubSpot keyboard allows you to insert your HubSpot CRM information into other apps, such as email and WhatsApp.
Using the HubSpot keyboard, you can insert:
Contact information, such as name, phone number, and email.
To enable the HubSpot keyboard:
On your iOS device, navigate to Settings.
In settings, tap the HubSpot app.
Tap Keyboards.


Toggle the switch on next to HubSpot. In the dialog box, select Allow Full Access.
With the keyboard enabled, you can now access it from within your messaging apps by tapping the Globe icon in the bottom left when the keyboard is open.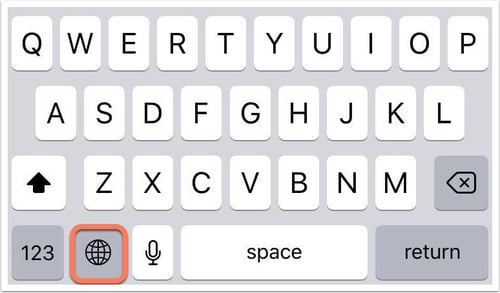 Learn more about iOS keyboard settings in Apple's documentation.