HubSpot's CMS allows you to create a custom template for your blog. You can create separate templates for the blog listings page (the main page of your blog where all of your posts are listed) and the blog posts themselves, or you can use one template for both the listings page and the posts.
To get started:
In your HubSpot Marketing account, navigate to Content > Design Manager.
Click the blue New template button (or clone an existing template by opening the template, then clicking Actions > Clone).
Choose Template Builder to use the drag and drop interface or Code Editor if you want to create a custom-coded template from scratch.
Select Blog under "What do you want to create?"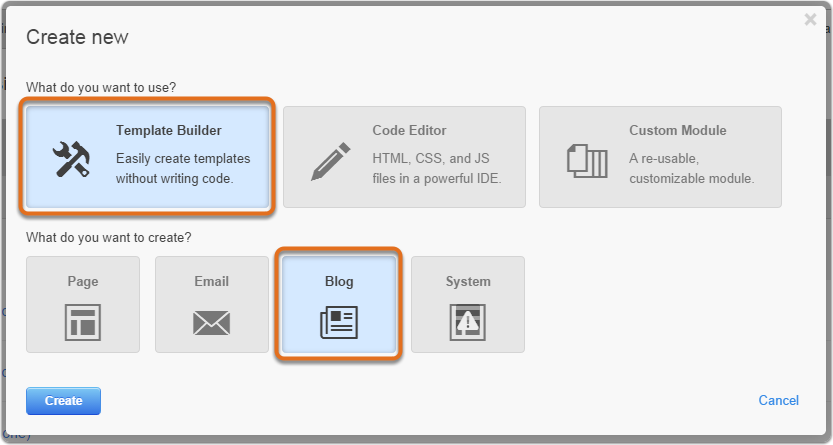 Click Create.
Make changes to your new blog template (see this article for an overview on using the Template Builder to structure your content.)
Click Publish Changes at the upper right of your template to take it live.
Your template has now been created. To set this template as the primary for your blog, navigate to Content > Content Settings. In the left sidebar, click Marketing > Blog, then click the Templates tab. Select your new template using the dropdown menu for Template for Blog Posts and/or Template for Blog Listing Pages.