You can validate phone numbers by restricting the length of the value a user is able to enter. This is only possible for the default Phone Number property in HubSpot. Follow the steps below to add phone number length validation.
Navigate to Contacts > Forms
Click on the name of your form to edit it (or Create New Form)
Hover over the Phone Number field > click the pencil icon that comes up to Edit field options
In the window that pops up, navigate to the bottom of the window and select the minimum and/or maximum number length that can be submitted for the Phone Number field > click Done editing > Save your form.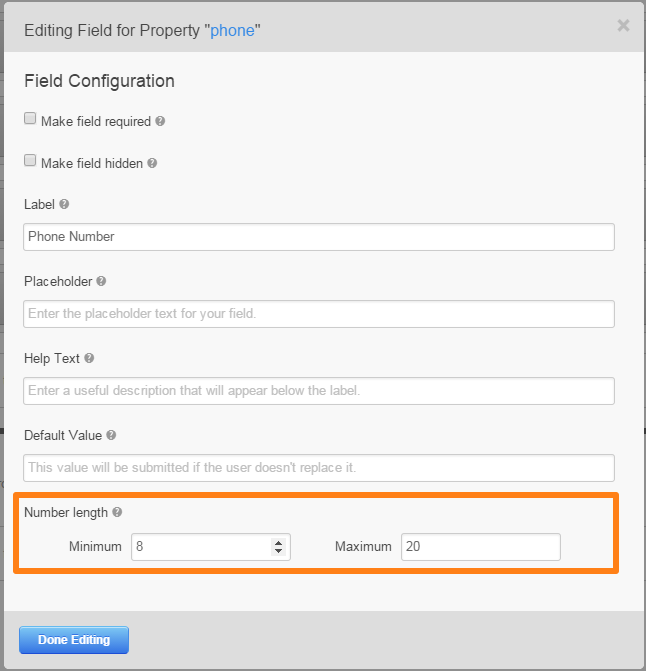 The Phone Number field only accepts numbers, and the following characters that are commonly found in phone numbers: +-(). and x
Please note that this applies to just the form you are editing. Each form would need to be configured separately for the number length requirements.
Related articles: