Please follow the directions noted below to access your blog template for editing.
In your HubSpot Marketing account, navigate to Content > Blog.
Next, at the top left of this dashboard, use the dropdown menu to select the specific blog you want to edit.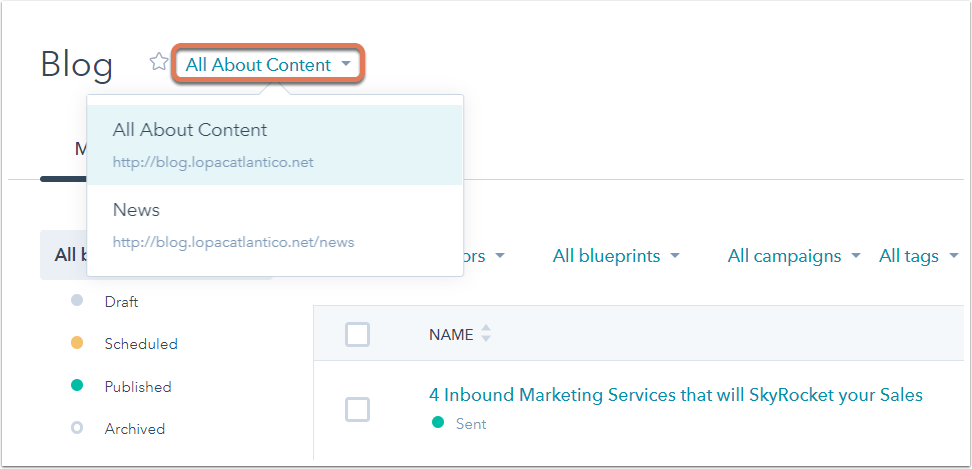 After selecting the blog, click View blog to view it live.

Once on your live blog, click the HubSpot sprocket icon located at the top-right and choose Edit Blog Layout – doing so will take you directly to the template the blog page you selected uses as its layout.

Each module and module group contains a gear icon with selections to edit modules and groups accordingly. Edit each module as needed or drag and drop modules around to different locations in your template.
Click on Publish Changes when you're ready to take your edits live.