Navigate to Workflows
From your HubSpot
Marketing
Dashboard, navigate to
Contacts
>
Workflows
.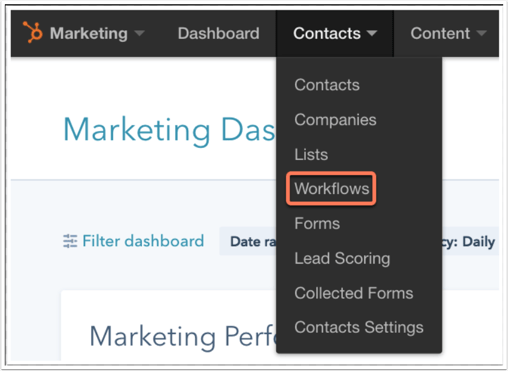 Select workflow to test
From the Workflows dashboard, locate the workflow that you would like to test, click the name of your workflow to edit it.
Choose Test
At the top-right hand side of your workflow, click Test.
Enroll test contact
Search for and select your test contact from the dropdown menu, then click the Enroll test contact button.
Note: this will execute ALL of the actions in your workflow to your test contact; therefore, it is imperative to use a test contact.
Once you click to enroll, you'll see a success message letting you know your test contact was enrolled.
View the workflow's History (tab at the top of your workflow) to see the details of the enrollment. All test contacts will be marked with a tag below their name that indicates they are a test contact.