Please follow the steps noted below to replace a file in HubSpot's COS File Manager.
Navigate to Content > Content Settings > File Manager under Content Optimization System Tools.
Locate the file that is to be replaced > Click the Gear icon to the right-hand side of the file > select Replace.

You can either drag the file from your desktop into the outlined box or click the Upload a file button. If you click on the button, browse to the local copy of the file on your machine and select the replacement file. When the file has been successfully replaced the File Manager will refresh to default view.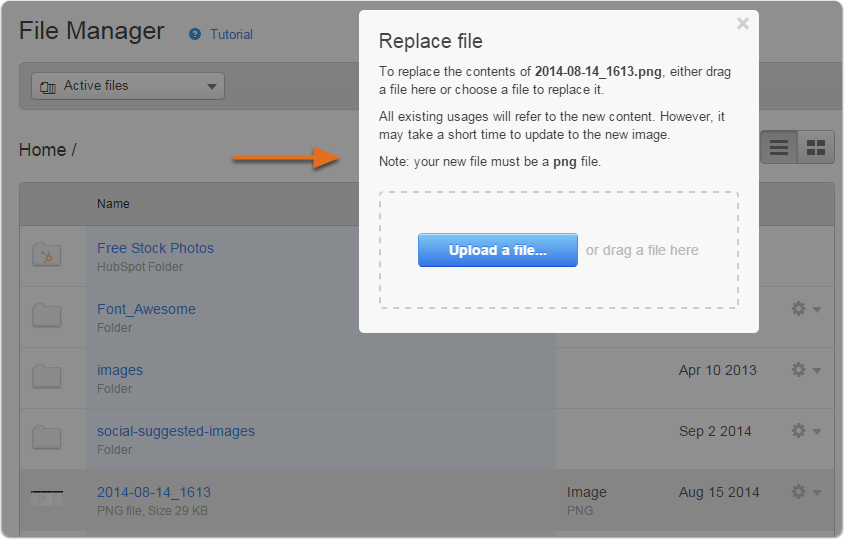 Related Articles: