You can see a list of exactly which content and templates are using a file hosted in the file manager tool.
In your HubSpot account, navigate to Marketing > Files and Templates > Files.
Locate the file you want to review and click the file name to open its File details.
Under This file is used in, you'll see a list of any content or templates that are using this file.
Click the content type (Blog posts in the example below) to expand a list of exactly what content contains this file.
You can click on a specific page or blog post to open it in the content editor, or click on a specific template to open it in the design manager tool.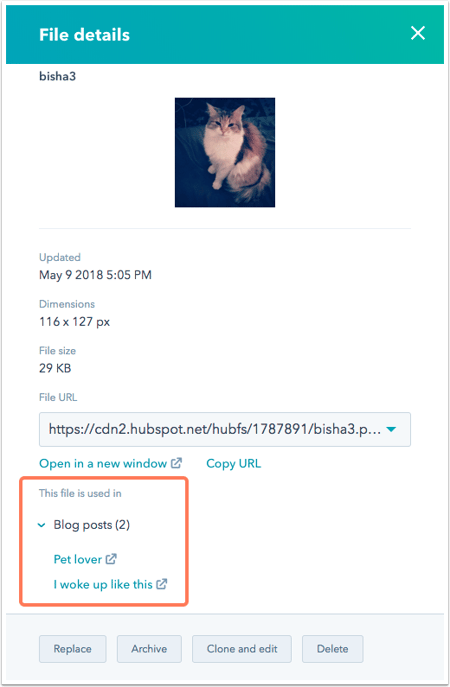 Please note: only HubSpot-hosted content and templates in your design manager tool will be listed in the file manager. If your image file is used on an external page, it won't appear here.