The HubSpot Intelligence window allows you to see a quick summary of the interactions a Salesforce lead or contact has had in HubSpot. The window shows details such as form submissions, email opens and clicks, and HubSpot Score, as well as a quick link to the contact in HubSpot. If you did not add this window during the initial integration installation, you can do so by following the steps below.
If you're working with Salesforce Lightning page layouts, please click here for instructions.
In Salesforce, click Setup (or [Your Name] > Setup).
Under Build, click Customize > Leads or Contacts > Page Layouts (please note: you may have multiple page layouts to choose from - you will need to add the window to each page layout you would like to see it on.)
Click Edit next to the applicable layout.
Add a new section to your layout page: drag the Section item in the toolbar onto the page > name it HubSpot Intelligence > choose 1-column layout.
From the Visualforce Pages folder, drag the HubSpot Lead or Contact Intelligence window to your new section and then click Save.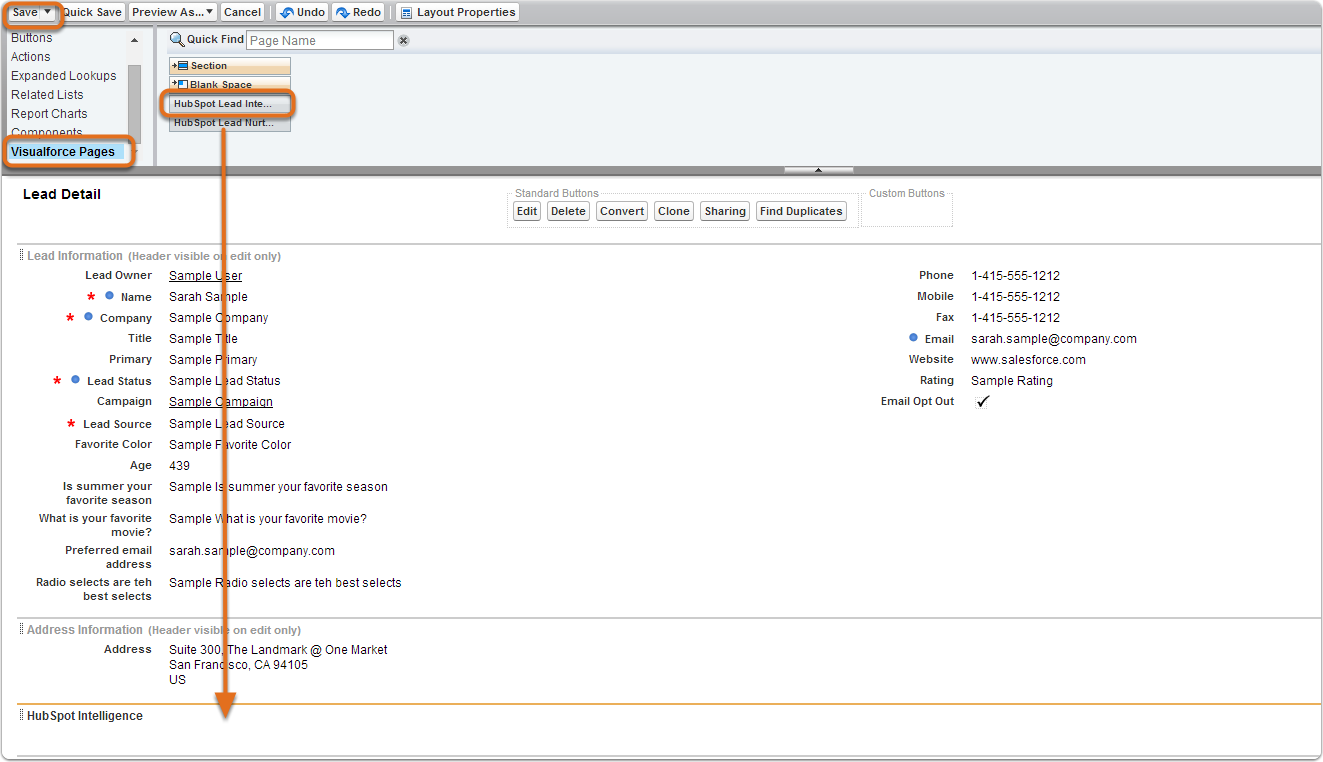 After saving the layout, you will be able to view highlights from HubSpot.
Remember to do this for any page layout, Lead or Contact, that you wish to see the window on.