If you can't log into your HubSpot account or have forgotten the password to your HubSpot account, follow the instructions below to:
Rest your password via the HubSpot login screen
Navigate to www.hubspot.com and click Sign In in the top right corner.
Enter your email address and click Forgot my password above the password field.
Confirm your email address, then click Reset your password.
You will receive an email shortly with the subject line, Reset your HubSpot Password. Open this email and click Reset Your Password.
Enter your new password.
Click Save.
You'll see a message that your password was set successfully and will be taken into your HubSpot account.
If you are still having an issue, see the steps in this article.
Change your password in HubSpot
Navigate to Account Menu > Profile & Preferences.
Click Update password.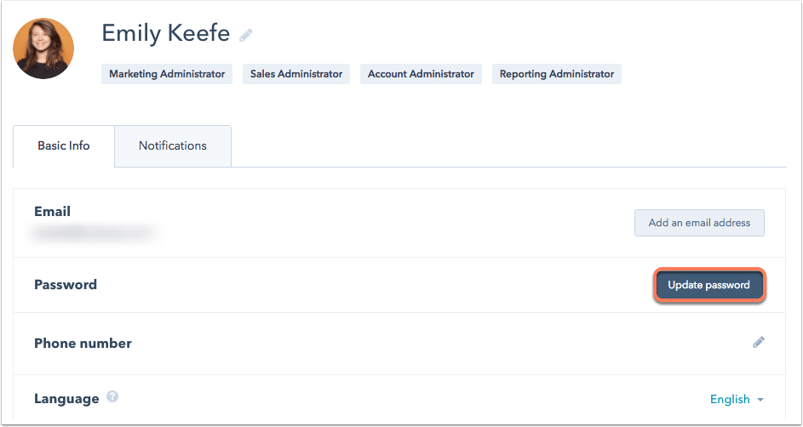 In the modal box, enter your current password and then your new password. Click Update password.
Reset another user's password
(note you must have permissions to add and edit users):
Navigate in HubSpot to Account Menu > Settings and then select Users & Teams on the left.
Click on the user you want to change the password for.
Click Actions > Reset Password.
The user will be sent an email with instructions to reset their password.