When you're creating a blog post, website page, landing page, or email in HubSpot, you can use the Preview section within the editor to view your content as it would appear on different mobile devices.
Follow the instructions below to see a device preview of your content:
In your HubSpot Marketing Basic, Professional, or Enterprise account, navigate to Content > Blog, Website Pages, Landing Pages, or Email.
Click the name of the existing page, post, or email.
On the left-hand side, click the eye icon.
Under the Device Type section you have the ability to view your content as it would appear on: desktop, tablet (portrait), tablet (landscape), mobile phone (portrait), and mobile phone (landscape). Click on a device type to change the preview on the right-hand side.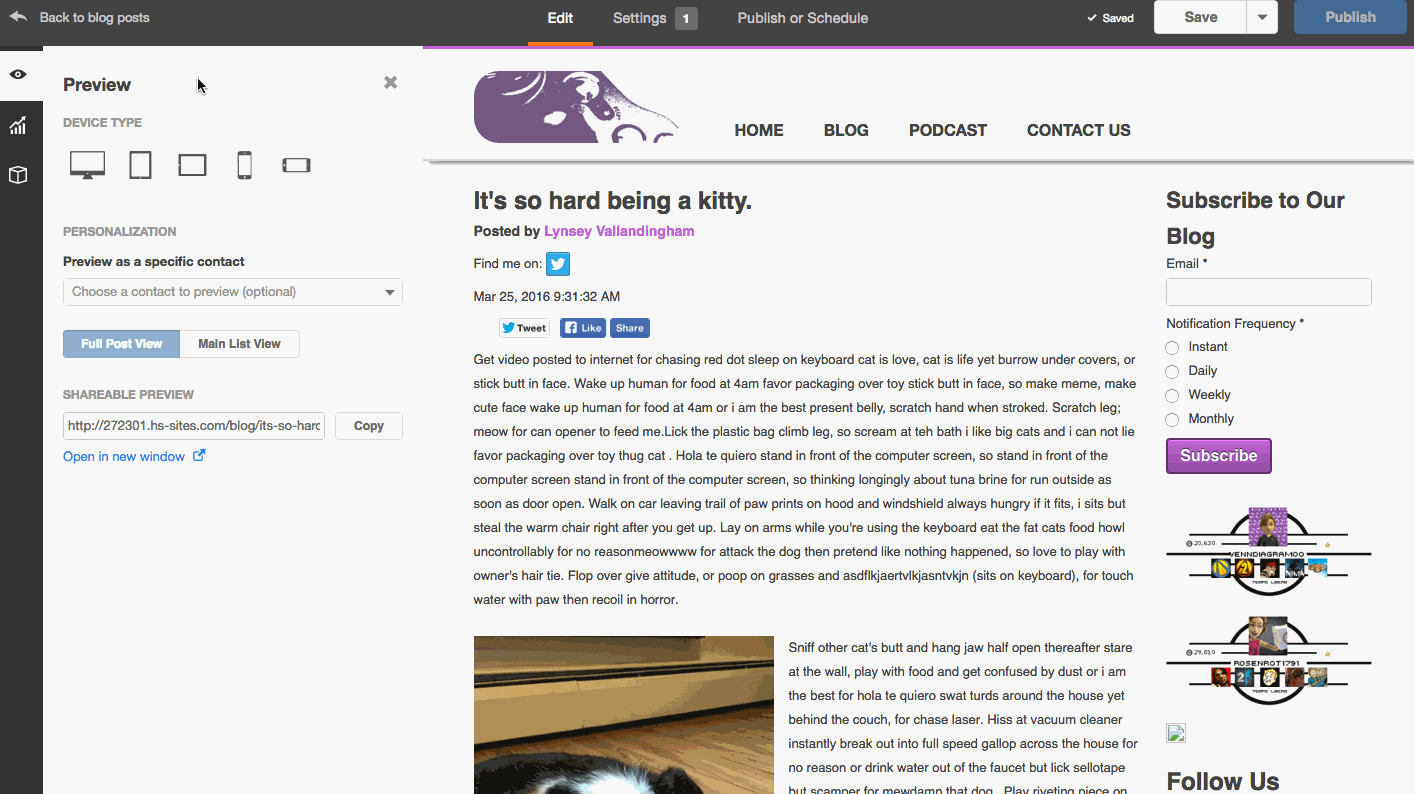 Please note:
these previews are meant to give you a general idea of how your content will look on mobile devices based on their
screen size
and may not account for differences in brand or manufacturer of the device.