In an A/B test email, only the B variation can be deleted. To delete variation B of your A/B test email, you'll need to cancel the A/B test.
In your HubSpot account, navigate to Marketing > Email.
Hover over the A/B test email and click Edit.
On the left side of the content editor, click the A/B icon.
At the bottom of the left slide-in panel, click Cancel A/B test.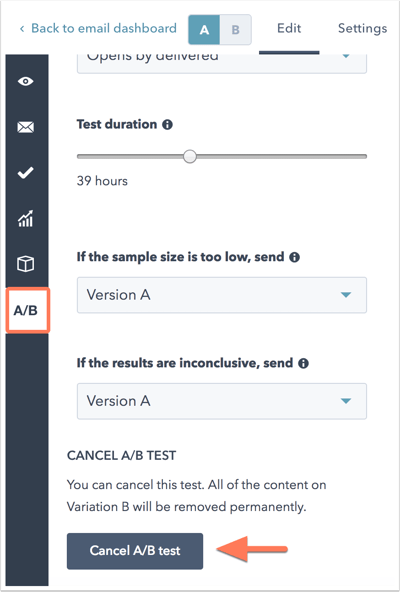 In the dialog box, click Delete B variation. This will permanently remove the content from variation B and reload the email editor with the contents of variation A only.
To confirm the cancellation, click on Delete B variation.