If you would like to make a one-time payment with your credit card, follow these steps:
In your HubSpot account, click your account name in the top right corner, then click Account & Billing.
Click Transactions in the left sidebar menu.
Click Pay now next to the oldest outstanding invoice.
Click Add another payment method (or select an existing payment method).
Enter your credit card information, then click Add.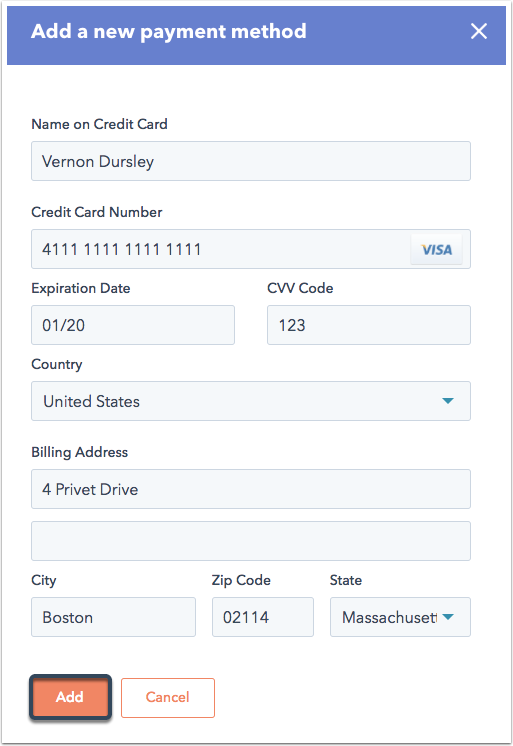 Your new payment method will be selected by default. Click Pay [invoice amount] to complete your transaction.
If you'd like to set up automatic credit card billing for your account going forward, please contact billing@hubspot.com. If your account is set up with credit card billing and you'd like to update your credit card information, please follow the instructions here.