After connecting your Facebook Ads account to HubSpot, your existing lead ads in Facebook will automatically sync to HubSpot and appear on your ads dashboard. By default, lead syncing for all Facebook pages will be turned off when you connect your Facebook Ads account.
To manage lead syncing for your Facebook pages:
In your HubSpot account, click the settings icon

settings

in the main navigation bar.
In the left sidebar menu, navigate to Marketing > Ads.
Click the Lead syncing tab.
In the upper right, click Manage to customize which Facebook pages sync to HubSpot.
Select/clear the checkbox next to a

Facebook page

to turn lead syncing on/off.
Click Save.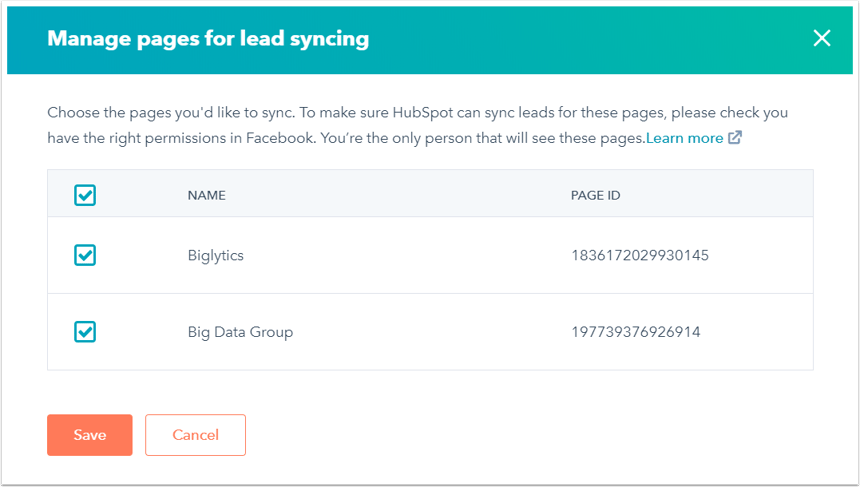 Please note: in order to manage lead syncing, you must be the user who connected the associated Facebook Ads account to HubSpot. Additionally, you must also be an admin to the business page you're managing, and have leads access to that page.