To send a marketing email in contact-based, company-based, deal-based, ticket-based, or quote-based workflows, you must create and save the email for automation.
In your HubSpot account, navigate to Marketing > Email.
In the upper right, click Create new email.
Select a template.
In the dialog box, enter an Email name and click Create email.
After composing and setting up the email, click the Recipients tab.
Under Select recipients, select Save for automation.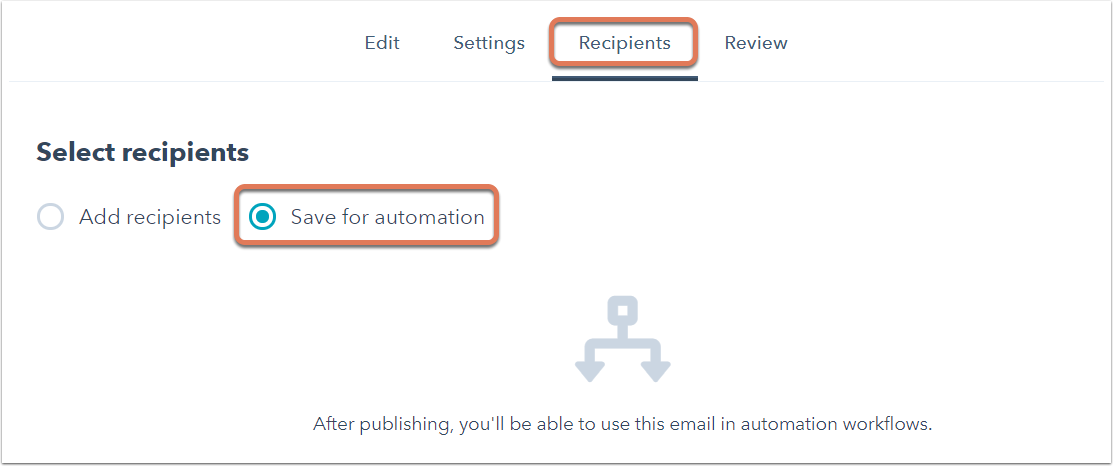 In the upper right, click Next and review your email settings.
In the upper right, click Save for automation to publish the automated email.
Once the automated email is published, it will be available for selection in the Send email action in workflows. If you are using the drag and drop email editor, learn how to convert your emails into automated emails.