If you have published a Lead Flow and it is not appearing on your site, this could be due to a few reasons:
Your tracking code is not installed on your site
Lead Flows are installed on your site using the HubSpot tracking code. If the tracking code is not present, the Lead Flow will not appear. To check if your tracking code is installed:
Verify your HubSpot ID (Hub ID).

If you do not know your

Hub ID

, navigate to your

HubSpot Dashboard

. Your Hub ID appears in the top right corner (in the navigation bar).

Open a page on your website in your browser and right-click on the screen.
Select View page source or View source.
The next screen will show all of the code that makes up your website. To find out if the HubSpot tracking code is installed, use the keyboard shortcut ctrl f or cmd f to bring up the search field. Search for [your Hub ID].js - for example: 369684.js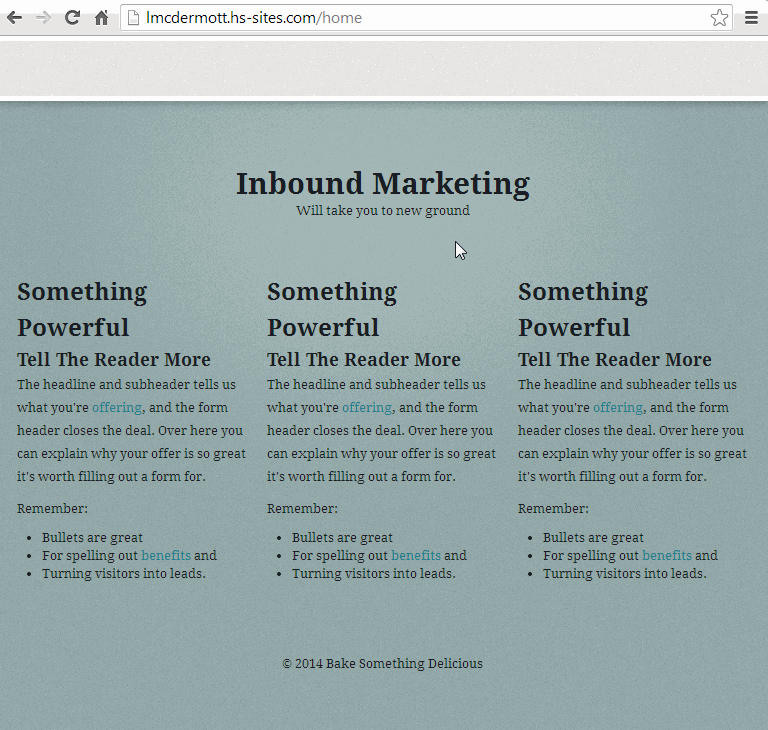 Learn how to install your tracking code if you are a Marketing Free or Starter user here or a Marketing Basic, Pro, or Enterprise user here.
You have previously canceled, or pressed "x," on your Lead Flow
Once a contact views a Lead Flow and then dismisses it by pressing the "x" or close button it will not appear again for them for the next 14 days. If you are not sure if this is happening on your computer the best way to verify would be to open an incognito or in-private browser window to see if the Lead Flow appears.
You have already filled out your Lead Flow
Once a Lead Flow has been completed and submitted by a contact, it will then not display for them again. You can verify if this is happening to you by opening your web page in an incognito or in-private browser window.