This article walks through how to register your leads in HubSpot through the Lead Registration card on a contact record.
Navigate to Contacts.
Click the name of the contact you wish to register. The Lead Registration card will be on the left-hand side of the contact record.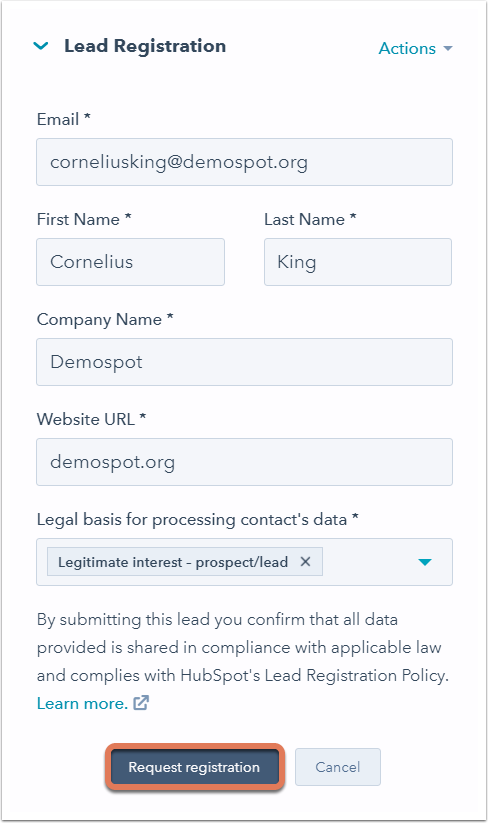 All fields required for registration will appear within the Lead Registration card. The card will automatically fill all known data. To register this contact and their website domain as a lead, you must fill in all fields and click Request registration.
Once registration has been requested, the card will show the status as This lead is pending registration.
Refreshing the page, or leaving the page and returning, will result in an updated status of Registered or Unavailable.
Please note: you must refresh the page or leave the page and return to the contact record in order to see the updated status. If you click Request registration and remain on the contact record, the updated status will not appear.
This feature is open to all HubSpot partners. If you'd like to request access to this feature, please reach out to your Channel Account Manager.
Have questions about lead registration is compliant with GDPR? Read this article.