Most microphone issues experienced when making calls in the CRM are due to settings or configurations in your computer or browser. Try the following troubleshooting steps if you are experiencing difficulty with your microphone:
1. Test your audio device here: https://www.onlinemictest.com to help isolate the issue to your browser or device.
2. Verify that your microphone is allowed in your browser:
Chrome:

Click the

three dots

in the upper right-hand corner of your Chrome window, then select

Settings

.




Scroll down and click Advanced.
In the Privacy and security section, click Site Settings.
On the Site Settings page, select Microphone and ensure HubSpot is not listed in the Block section.
Firefox: when attempting to make a call, click on the microphone or warning icon in the browser bar and ensure that the microphone is allowed access.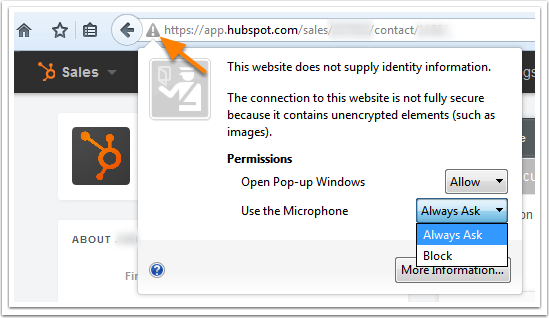 Internet Explorer: when attempting to make a call, allow Adobe Flash access to your microphone and camera. HubSpot will only use the microphone.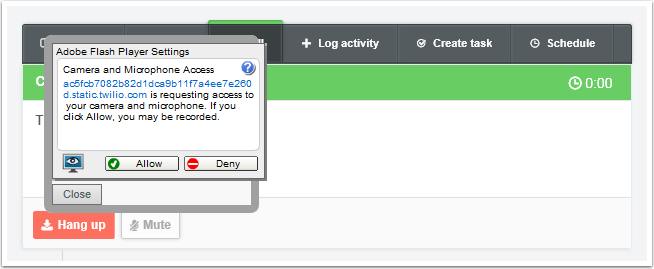 Safari: not currently compatible with calling.
3. If the issue is with your connection, try making calls on a different network (home vs. office network).
Learn more about the technical requirements to use the sales calling tool.